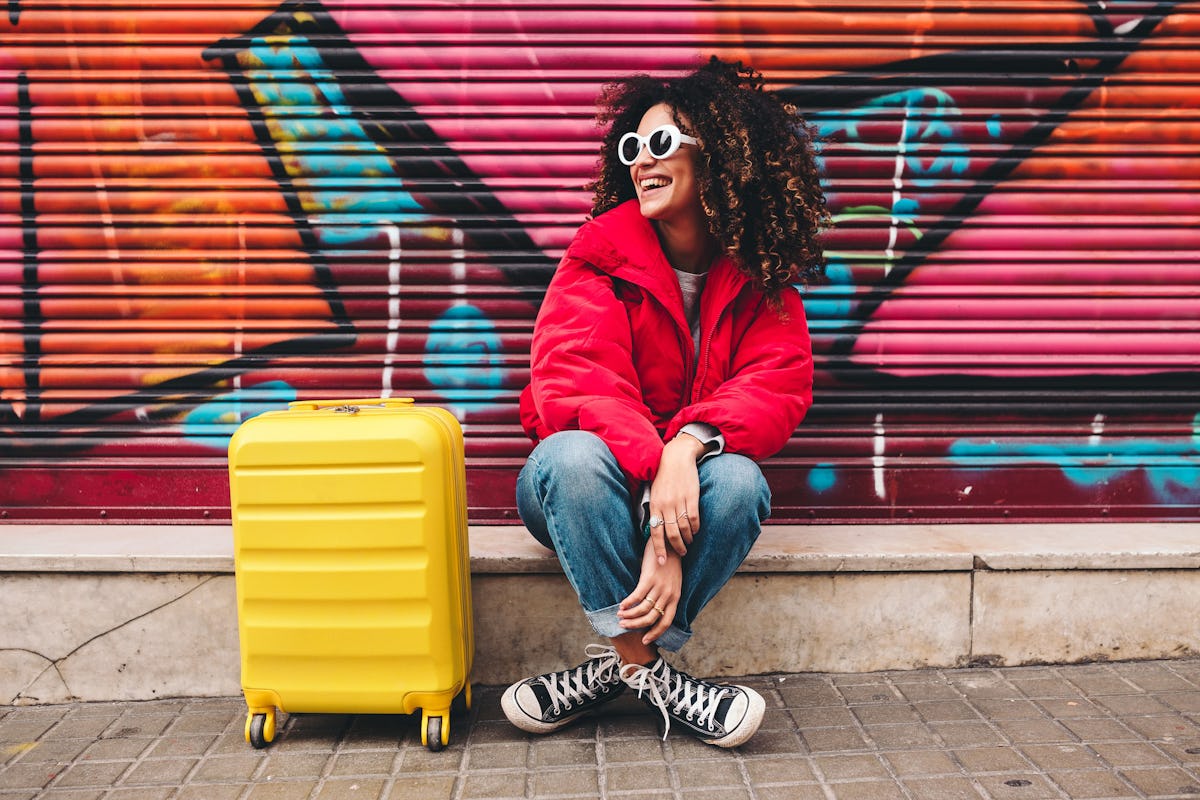 Flights To Europe Are Under $300 This Fall, So BRB While I Pack My Bags
If you've had your eye on a trip to Europe recently, now may be the time to make it happen. There's currently a major flight sale happening across several airline carriers to some of Europe's most popular destinations, and the cost of the flights won't break the bank. From the Northern Lights to the City of Lights, you can get cheap tickets to a handful of European cities. What are you waiting for? You can fly to Europe for less than $300 this fall, so book your flight ASAP.
Mid-September to late October is actually one of the best times to take a trip across the pond. Gone are the sweaty summer crowds clogging up must-see attractions, not to mention you get the cooler weather. According to Travel + Leisure, travel dates for the low-cost fares are valid anytime between Sept. 2018 and March 2019. Really, you could book two trips depending on how adventurous you want to get. If it was me, I'd book a flight to Europe over the holiday season. I spent New Year's in Paris once and it was truly magical. I highly recommend that experience. There's nothing quite like watching the Eiffel Tower glimmer to usher in a brand new year. Or, if you've already got plans to travel over the holidays or just can't swing any more time off from work, you can still get away on the cheap next year. Spring break, anyone?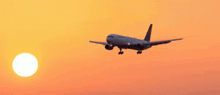 On Norwegian Air, flights are as low as $144.90 for a one-way ticket leaving from Boston and arriving in Paris. If you live in New York City, you can fly out of JFK and in Amsterdam on Norwegian Air for as little as $154.90 for a one-way ticket. While you might break $300 roundtrip in some instances, it shouldn't be more than a few bucks if you can play the dates right.
In October, Norwegian Air is also selling one-way fares as low as $113.90 from the Providence/Boston area to Belfast, Ireland. The return flights are almost just as good and cost $146.30. That's only $260.20 for a roundtrip flight. Belfast is a charming city that is full of botanical gardens, good eats, and Titanic memorabilia for you to check out. Oh, and don't forget to order a traditional Irish breakfast while you're there.
In November, there are a handful of one-way tickets from New York City to Rome for just $154.90 on Norwegian Air. This even includes the Wednesday before Thanksgiving, arguably one of the most expensive travel dates of the year. You can see the Colosseum or Trevi Fountain in person without emptying your savings account. If there's any way to see Europe's most iconic landmarks, it's when flight prices are only a few hundred bucks roundtrip.
The Northern lights have been spectacular so far this year. If the light show is on your bucket list, Icelandair has another well-priced flight sale you don't want to miss out on. You can fly to Reykjavik, Iceland from Boston, Cleveland, Dallas-Fort Worth, and New York City starting at $309 to catch a glimpse of the green and purple lights. A deal this good won't be around forever, though. The Northern Lights flight sale ends at 11:59 p.m. on Tuesday, Aug. 7, so book your flight now.
These are just some of the cheap flight deals available to Europe at the moment. You'll have to sift through and find the best date and deal that works with your schedule. Although, based on these deals you should have no problem scoring big on your next European adventure.