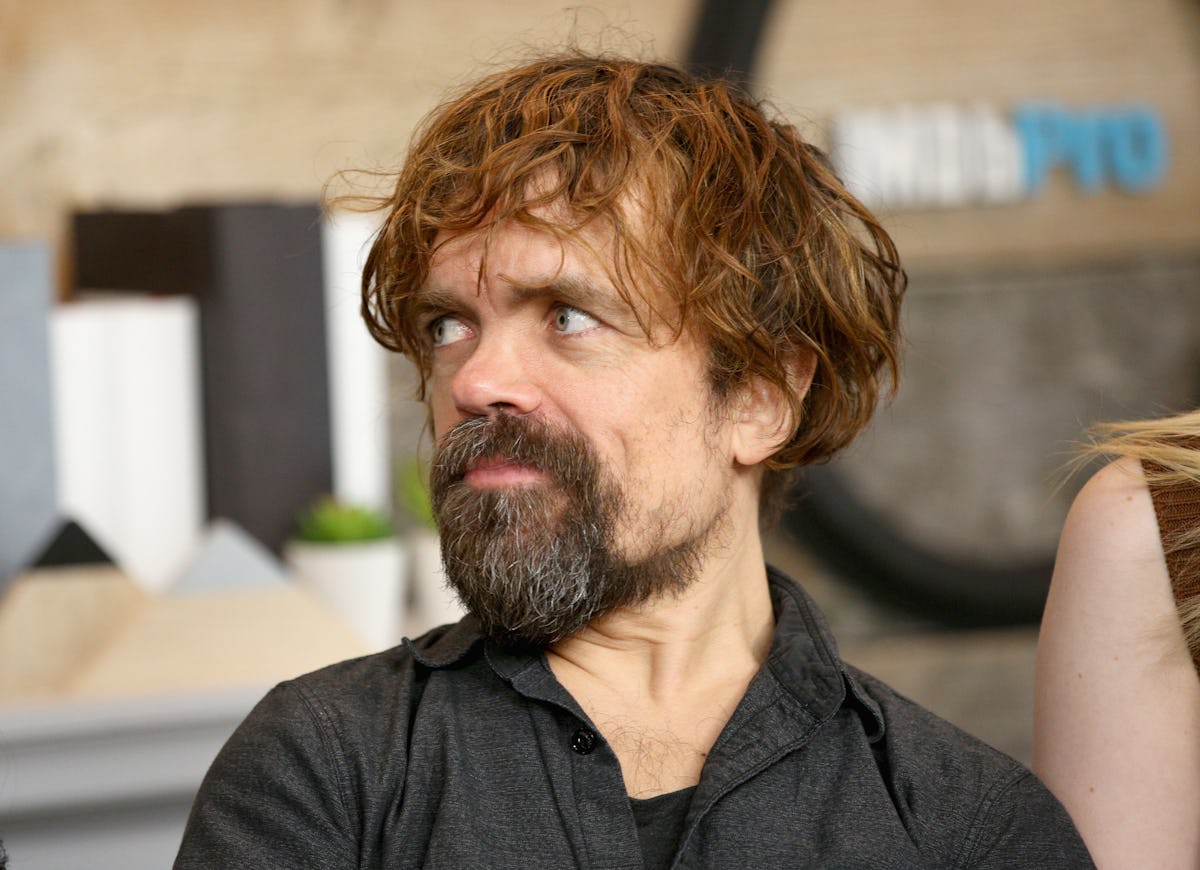 This 'GOT' Star Reportedly Wants To Be In The Next 'Star Wars' & We're Feeling It
Rich Polk/Getty Images Entertainment/Getty Images
Game of Thrones fans are going through the first stages of the grieving process as the show comes to an end. This will mark the first year since 2011 that the show hasn't been on the air, and when Season 8 airs in 2019, that will be it. It's not just the fans who are dealing with the end of Westeros, but the cast too, whose members are losing steady employment after almost a decade. It's time to seek out new franchises, leading fans to ask will Peter Dinklage be in Star Wars? If the actor has any say in it, he will.
Some of the cast has been lucky in their attempts to establish beachheads in other large-scale franchises before the show comes to an end. Sophie Turner, for instance, is headlining The X-Men's Dark Phoenix trilogy, soon to become part of the Marvel Cinematic Universe (should the purchase of FOX by Disney go through). Maisie Williams has also gotten in on the Marvel game, as she's set to star in 2019's New Mutants film, which is an X-Men-as-a-horror film mash-up.
Others haven't been so fortunate. Dinklage, for instance, already made a bid to get into the X-Men universe, but his role in Days of Future Past didn't extend beyond the single film. Gwendoline Christie has managed to work herself into the Star Wars franchise as Captain Phasma, but unless her character has remarkable survival skills, that ended with The Last Jedi. Emilia Clarke also is trying to get into Star Wars, but it remains to be seen if her turn in Solo: A Star Wars Story will go better than her attempt at headlining a Terminator reboot two years ago.
Now, Dinklage is pushing to see if he can't drum up something in the galaxy far, far away.
Earlier this week, while doing an interview spot for the new post-apocalyptic film I Think We're Alone Now with director Reed Morano, Morano was put on the spot about a meeting she took with Lucasfilm's Kathleen Kennedy. The Star Wars universe has not yet had a female director for any of their films, and Kennedy has expressly said she wants to fix that.
Morano insists that's not what the meeting was about, though. Check out the clip below and note Dinklage's immediate response.
Obviously, he's teasing her. But before long the truth comes out of him: "I just want a part!"
Here's the thing: the world is basically Dinklage's oyster. While Emilia Clarke is over here working hard during awards season, putting in face time to get herself a new project, Dinklage has come out with the ability to pick and chose whatever he wants to do. He's the only cast member still on the show to have won an individual achievement award for his performance. He's also received more nominations than anyone else in the cast for his work.
He was at Sundance Film Festival because he wanted to do this particular film with this director. He did Pixels because it was fun. If he's serious about getting into the Star Wars franchise (and who wouldn't be?), he's going to make it happen. The question is does he chose to go for a one-off in a Star Wars anthology series, or does he aim for the big guns and try and get himself cast in the core group that will make up the first non-Skywalker based trilogy that Rian Johnson is currently heading up?
Game of Thrones returns to the airwaves for the last time in 2019. The next Star Wars movie, Solo: A Star Wars Story, arrives in theaters this May.