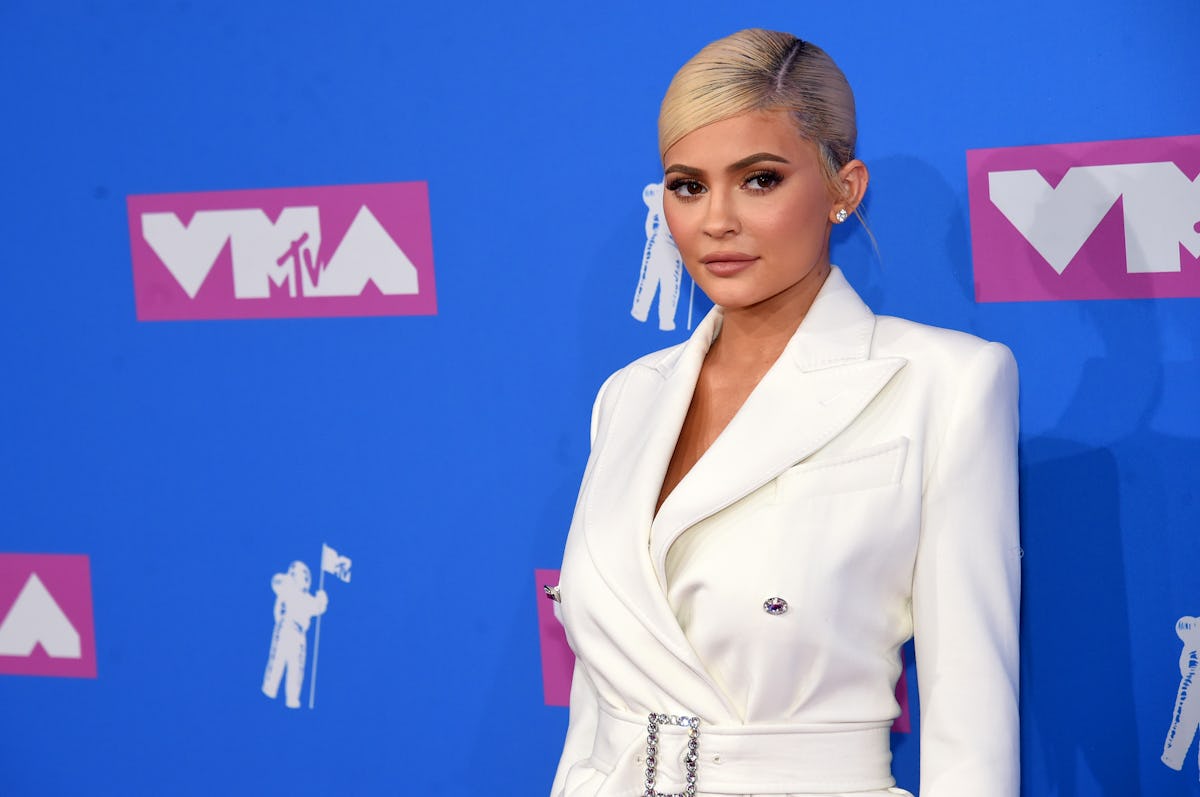 Kylie Jenner Just Revealed If She Wants More Kids After Having Stormi
Jamie McCarthy/Getty Images Entertainment/Getty Images
Stormi Webster is already 8 months old! On Sunday, Oct. 7, Kylie Jenner took to her Snapchat story to answer a bunch of questions from fans about her and Stormi's life together, and she opened up about a lot of details about her tentative future plans. One of the main questions her fans want an answer to is will Kylie Jenner have more kids? She revealed on her Snapchat story that not only does she want more, but she also wants her possible next pregnancy to be more of a shared experience with her fans.
"Am I going to have another baby?" Jenner said on her Snapchat story, reading a fan's question. "I want another baby, but when is the question, and I'm definitely not ready right this second." She continued, "When I do, I would love to share more of that with you guys."
Did you hear that sound? It's the entire Kylie Jenner fandom sighing in relief. We all well know how good Jenner is at keeping a pregnancy secret, so knowing it's possible she might be more open the second time around (not that she's obligated to) must be comforting for fans.
She dished even more on Stormi, saying her personality reminds her a lot of Travis Scott, but also her Auntie Kendall. "I think her personality is just like Kendall and her dad," Jenner said. "She is just like her dad, but she does look like me, so." And Stormi's relationship with her dad sounds like the cutest thing ever. "She is obsessed with her dad," the Kylie Cosmetics mogul said. "They have this crazy connection and she's definitely a daddy's girl. It's cute to watch. When dad's around, I'm not even there. It's like she doesn't even see me."
Jenner then posted the sweetest series of photos to her Instagram to commemorate Stormi's 8-month mark.
"My little princess hit 8 months last week," her caption said, "and i couldn't be more happy and sad all at the same time." Classic mom.
When it comes to baby number two, Jenner said she's already been brainstorming some new ideas (see what I did there?), but nothing has stuck quite yet. "Have I thought of baby names for my next baby?" she said, "I have, but I haven't found anything that I love love. But I definitely want another girl, hopefully, and I want her to have a really feminine name. That's all I know."
Then she posted a cute as hell video to her Snapchat and Instagram stories of her and Stormi kissing.
"We've been working on our kisses," she said. Uh, this video is f*cking adorable. Stormi Webster is cute as hell.
Jenner has been much more open about posting photos and videos of Stormi lately. She recently went on a little trip to Miami and posted some cute, cuddly photos of her and her daughter together.
"You are my happy place," she said.
She also posted an adorable photo of her and Stormi decked out in pink.
And of course, who can forget this shot of Stormi and Chi.
Very good babies.