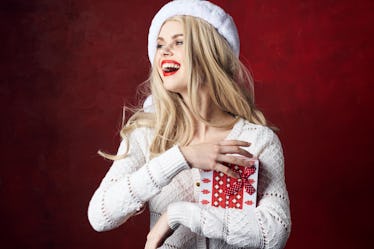 7 Reasons Why You Should Never Feel Guilty Returning A Gift
It's around that time where you're doing a quadruple review of the gifts you were given during Christmas. You definitely appreciate everything, but sometimes, you juggle the idea of returning one or two things. Does this make you some holiday villain or ungrateful person? No. There are so many reasons why you shouldn't feel bad returning a gift.
For starters, gifts are given to you, so technically, once it's in your hands, you can do whatever you want with them. Just because something isn't totally up your alley, that doesn't mean you should feel absolutely horrible when you think you may want to return it. Gifts are amazing to receive, but if you overlook the material item, it's the beautiful gesture that counts first, and you aren't stripping anyone of that.
Now, as long as you're not being super rude about it in the person's face, then there's no reason why you should beat yourself up over swapping it out. You're human, and returning a gift doesn't mean that you are disregarding the kind thoughts and actions of the person who gave it to you. Don't worry — you aren't going to suddenly grow green hair and have a less than average heart size if you return a gift, especially when you consider a few things.