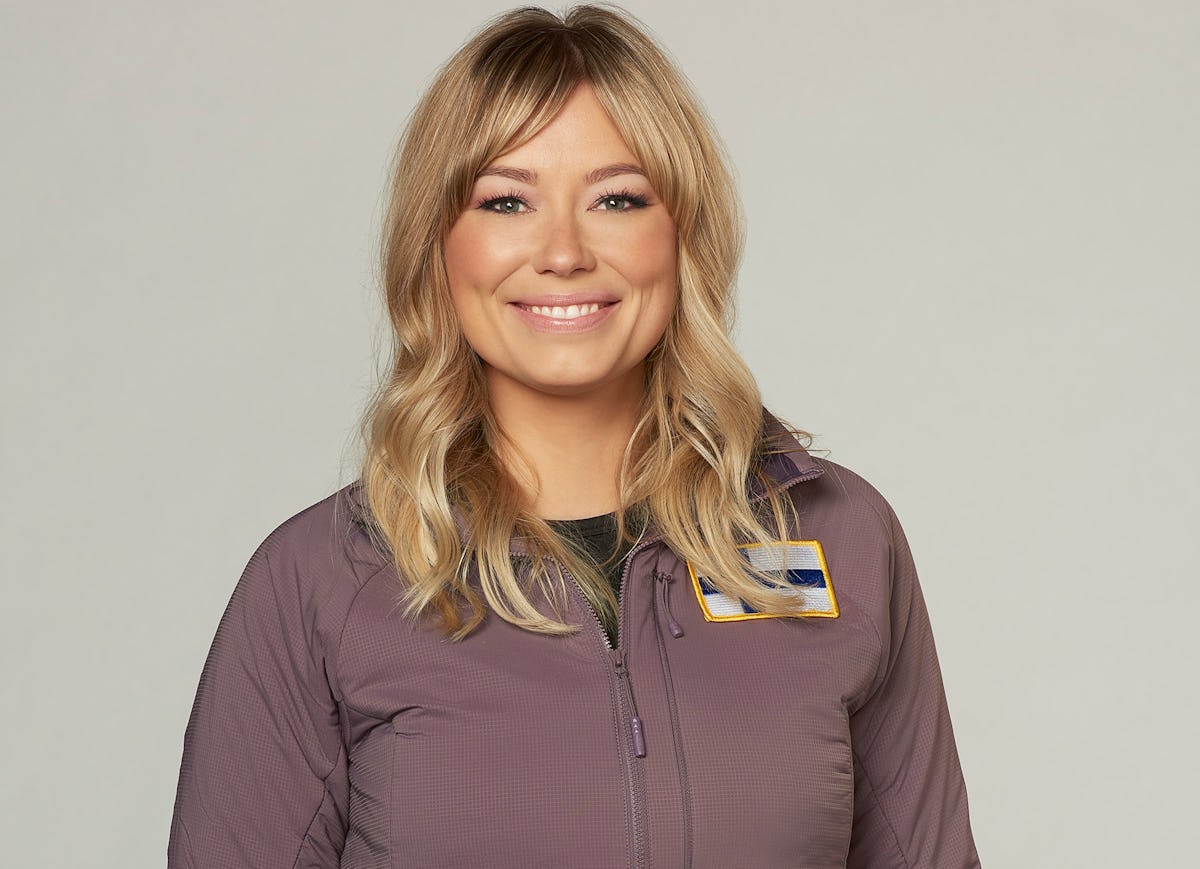 This Finnish 'Bachelor' Contestant Is Joining 'Winter Games' & We Can't Wait
If there's anything I've learned from looking into the international cast of The Bachelor Winter Games, it's that Australia and New Zealand have surprisingly thriving Bachelor franchises. An American who is truly invested in what happened on these foreign shows can easily track down the results and the contestants. The same can't be said for the Finnish version of The Bachelor, which is why I'm so curious about who Jenny on Bachelor Winter Games is. Very few English sources on The Bachelor Finland are available, so here's to internet sleuths determined to make sense of its star Jenny Helenius!
The 34-year-old from the Finnish capital Helsinki appeared on Season 1 of The Bachelor Finland. Although Wikipedia reports that this premiered in February 2008, this Instagram has photos of Jenny with her Bachelor dating from 2016. The account includes awkward individual photo shoots on couches and stiff group photos that make your high school prom pose with your date look cozy. A collage of episode stills on Jenny's own Instagram account also confirms that the season aired in 2016, so what's the deal, Wikipedia?
Jenny competed for the heart of Bachelor Juha Rouvinen, finishing as the runner-up to a contestant named Satu. Finland really loves its awkward photo ops, huh?
Seeing as an English translation of this photo's caption hints that Satu and Juha didn't last long, I think Jenny still came away from the experience as a winner. After all, production snapped this elegant shot of her sipping her champagne seemingly following her Final Rose rejection.
In a clip from the Bachelor Winter Games premiere, Jenny explains that she used to see herself as a romantic person. As the franchise tends to do, it seems that her experience on the show changed that a bit.
Jenny also says that she likes American guys because they have good manners. I'm low-key invested in marrying a European guy someday, so I can only think that the grass always seems greener on the other side.
When she's not finding love on TV, Jenny works as an office manager in Helsinki, according to her LinkedIn page. She's also fluent in English, Finnish, and Swedish, which is super impressive. When the time came to promote Winter Games, she poked fun at her ability to find love in an Instagram post.
Based on her Instagram photos, she's also a major foodie. Well, same, so I guess I like Jenny.
She also appears to be a big fan of this black hat, which seems to be a staple accessory for Jenny. Can we count on its appearance in Winter Games?
In a New York Times article about Winter Games, a quote from Jenny appeared in reference to Japanese contestant Yuki Kimura:
[Yuki] entreated one man to teach her the English words for her nose and eyes...And she discussed music with another, chirping, 'Chainsmokers, No. 1!' when he inquired about her favorite band. Across the room, Jenny Helenius, a contestant from Finland, took in the scene. 'I am normally the loud one,' she murmured.
Given that Yuki is one of the games' youngest contestants at 21 years old, it wouldn't be surprising if Jenny clashed with someone that much younger than her. However, coming from a Nordic country, Jenny could easily triumph in the winter sports, which would score her a date or two.
We can also expect Jenny to be one of those women who befriends others easily. During the airing of her season, she posted a cute group shot with some of the ladies from her Bachelor season.
Like many of the women who go far on The Bachelor, Jenny also didn't expect the show's unique process to be right for her. When her initial casting was announced, she said on Instagram:
I always said I would never ever never ever never...ever...go to The Bachelor. Me as a Bachelorette, oh yes! But me, Bachelor and the other ladies oh no! No no!...but here I am trying to get his attention.
It sounds like having more male options will suit Jenny well on Bachelor Winter Games. Being the sole representative of Finland also makes her a key contestant to watch as the games progress.
The Bachelor Winter Games premieres on Tuesday, Feb. 13, at 8 p.m. ET on ABC.