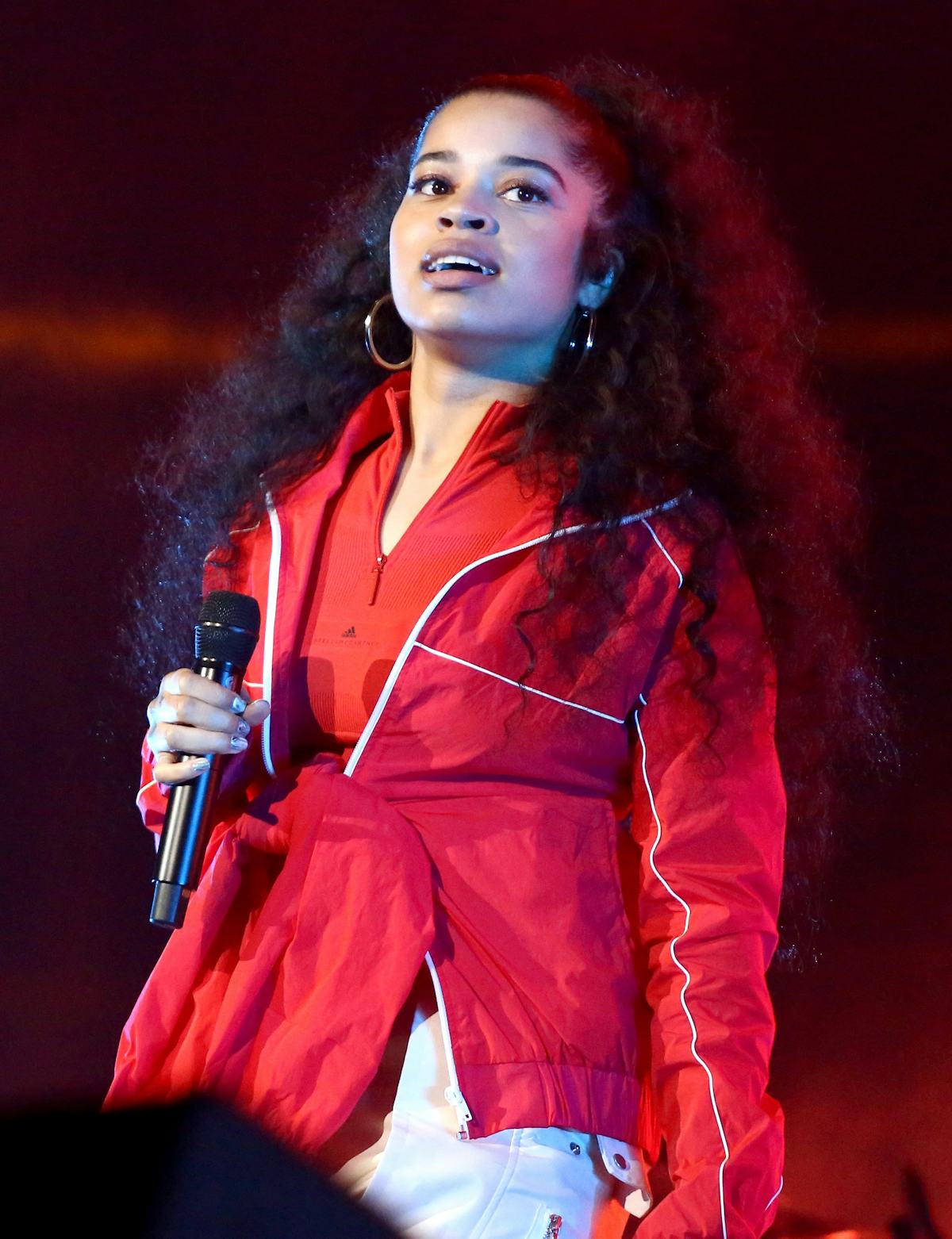 Here's What To Know About Ella Mai, The Songwriter Behind Your Fave New Song "Boo'd Up"
Ser Baffo/Getty Images Entertainment/Getty Images
Ella Mai is having her moment. The American Music Awards announced that she's set to perform at the AMAs this Tuesday, Oct. 9, so who is Ella Mai? What should viewers know about her? The singer rose to fame with the hit single "Boo'd Up," and broke Billboard charts records as the woman with the most weeks at #1 on the Billboard R&B chart, beating the record previously held by none other than Mary J. Blige. At just the age of 23, she's nominated for her first American Music Awards in the Favorite Female Artist and Favorite Song categories. So yeah, like I said, Ella Mai is having her moment.
Mai is a British singer/songwriter who first appeared on the world stage via a girl group called Arize on X Factor in 2014. Fast-forward to 2018, and she's now a solo artist who has a platinum single with "Boo'd Up" and a debut album dropping on Oct. 12. She'll definitely be able to use the momentum from her AMAs performance to her favor when her album drops just a few days later.
The 15-song album will include "Boo'd Up," of course, and it also features collaborations with H.E.R and John Legend. Considering the success of "Boo'd Up," it's no surprise that Mai will be performing that track at the AMAs.
On June 21, she celebrated "Boo'd Up" going platinum with DJ Mustard and Meko Yohannes on her Instagram.
She said,
can't find the words to express how grateful i am for these 2 men for believing in me from day dot and always having my back no matter what! i thought we were gold and they surprised me! PLATINUMMMMMMMM BABBYYYYY! my first plaque, WOW ❤️ forever grateful.
Some other successes worth celebrating — you know, outside of her sales, AMAs nominations, and upcoming debut album — is the fact that she's been on tour with none other than Bruno Mars this year. The singer joined the Grammy-winning artist as the opening act for the 24K Magic Tour. Safe to say there's a lot of momentum leading up to her album drop on Oct. 12. Just so we've covered all of our bases, let's stalk Mai's Instagram a bit, shall we?
From the time she made her Instagram in 2015 to January 2016, Mai exclusively posted videos of her singing.
Just in case we had any doubts about her talent, she has. The. Receipts.
Now, let's refocus on the AMAs. Mai was one of the singers asked to announce the 2018 AMAs nominations, so imagine her excitement when she heard her name being called while she was there listing the other nominees. She reacted to her two nominations after the announcements aired, saying, "These are my first nominations ever, so especially to be here in the moment of the nominations and find out while I was here as well was extra special. But I'm just super excited and very honored." Mai is up for the Favorite Female Artist - Soul/R&B and Favorite Song - Soul/R&B categories at the American Music Awards airing at 8 p.m., Tuesday, Oct. 9, on ABC. Don't miss it.