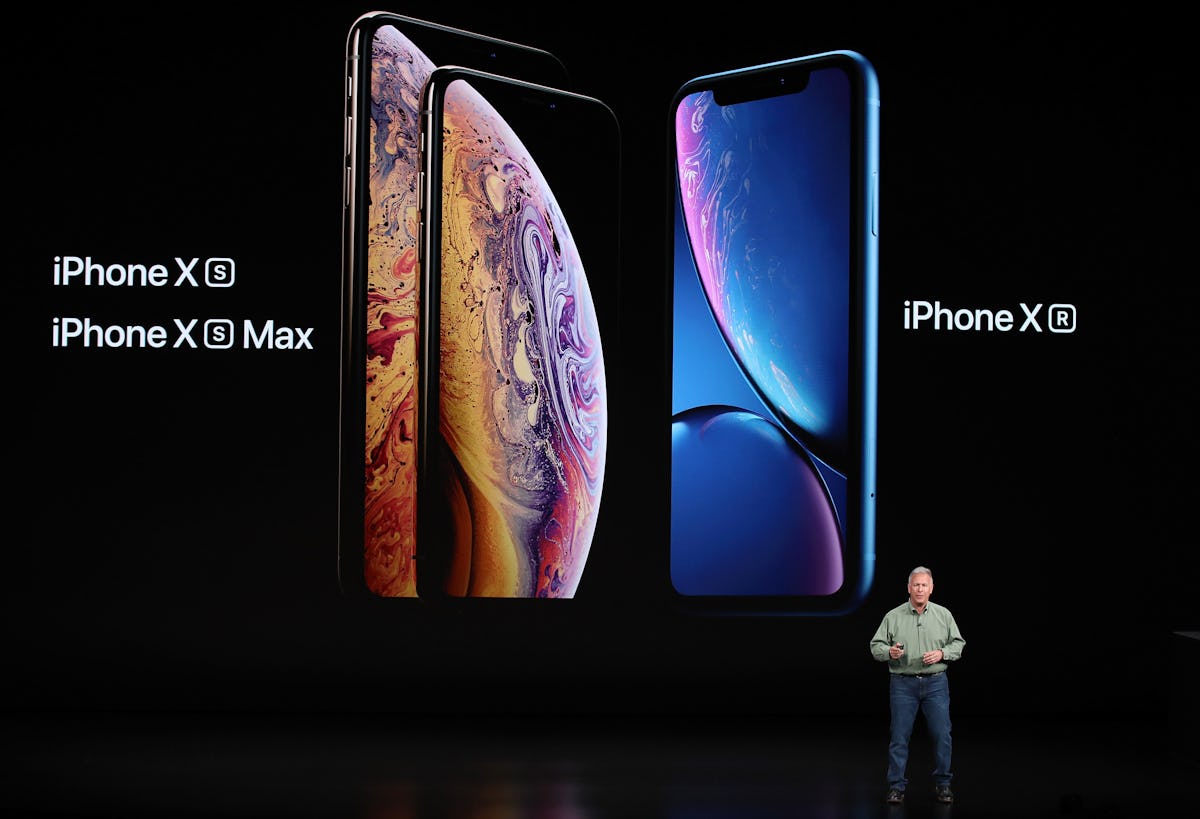 Here's Where You Can Go To Get Your Hands On The iPhone XS Or iPhone XS Max
Justin Sullivan/Getty Images News/Getty Images
The day you've been waiting for is finally here: Apple just announced its newest bunch of iPhones. There's been an outpouring of excitement floating around in the Twitterverse since the phones debuted, with many social media users wildly tweeting about all their stunning, new features — from Memoji to Face ID, to better batteries to Screen Time. The only thing left to do now is to go ahead and purchase, so for anyone wondering where to buy the iPhone XS and XS Max, here are a few places you can get your hands on the bad boys.
Aside from the Apple store itself, places like Verizon, Sprint, and AT&T will be offering the iPhone XS and the iPhone XS Max. But there are first, of course, variables you should take into consideration before heading off to buy your new phone. Can you afford to pay the full price of the phone outright or would you prefer to pay it on a lease agreement? Do you want to trade in your iPhone so that you pay a little less for the new phone in the end? What color do you want it in?
If you prefer to shop through Apple, the company offers customers the option to finance the phone through their store.
You can also buy the iPhones online from your phone service carrier. If you prefer to lease your desired phone, companies like AT&T, Sprint and Verizon are a part of the Apple Upgrade Program, which allows customers to finance phones for about two years with zero interest. The greater news is that after you make at least 12 payments, you get to upgrade to the newest iPhone, so just think: if you go that route, by this time next year, you can easily upgrade to the iPhone 11 or whatever name Apple gives to its newest device at that time.
Additionally, if you want to trade in your old phone first so the price of the new iPhone isn't so hefty, you might want to go the route of purchasing with your service carrier, as many of them offer customers the option to do so.
Once you've gotten those kinks out of the way, you should get excited, because you might definitely love the new gadgets and all they have to offer. The devices come with Memoji, the follow-up feature of Animoji, which allows owners to create personified emojis that look just like them — a feature many of us have been anticipating since, like, 2013. (!!!)
There's also a new app called Screen Time, which is arguably gonna send all of our productivity levels through the roof. According to Express, Screen Time provides owners with daily or weekly Activity Reports which show the total time users spend in individual apps, as well as their usage across categories of apps, the number of notifications received and how often the device is picked up. IDK about you, but as a work-at-home woman who can easily get caught up on Twitter or my group texts, I need this in my life ASAP.
It really doesn't get much better than these new phones. They'll be available for pre-order on Sept. 14 and will be in stores on Sept. 21, so you don't want to miss it. Happy shopping!