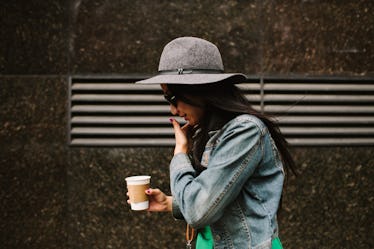 7 Key Secrets To Help Hot Mess You When You're Running Late AF
Running late in the morning happens to all of us. The sun coming up is hardly enough of a sign that our bodies should be awake, too. When your alarm clock fails you and you're left popping out of bed like you just heard Sephora was having a half-off sale on everything, you may very well be on your way to being a hot mess. We've all been there many times, and YOLO. Time seems like the enemy, and you'll want to know those things to do when you're running late, especially when your whole life has plummeted into the depths of a hot mess bayou.
The journey to being a hot mess is different, but the qualities are all the same. You're likely all over the place and have no conscious understanding of time. Also, any preparations are out the window and cloudy with a chance of curse words is in your forecast.
Those hot mess moments are funny to look back on when you consider the hilarious things you did to make it so that you weren't later than you already were. Everyone has to wear that hot mess crown every once in awhile though, and it's partly because you had no time to do your hair. So, if the hot mess chip is on your shoulder, dip into a lighthearted mindset to take the edge off.