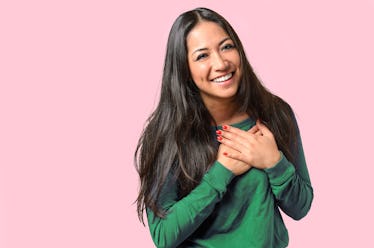 7 Important Things To Stop & Celebrate When You Feel Like The World Is Against You
You're late for work, you broke a heel, there's a run in your stockings, and to top it all off, your boss wants to speak with you in their office. In a matter of hours, the world as you know it, totally sucks. So, when you feel like the world is against you and you're having the day from actual hell, stop and appreciate some extremely important things in your life. They may not be as concrete as a heel, but they make up a huge amount of who you are.
It's easy for us to overlook simple, beautiful, and amazing things in our lives because the world is pulling us in so many different directions. In other words, we take those things for granted because we, without a doubt, think they will always be there. And not all of these things come in the form of something we can hold. Many of them are interpersonal and only take a few seconds to acknowledge and gives kudos to.
The only thing worse than thinking that the whole world has gathered around you with fire and pitchforks, is to join in the angry mob yourself. It can be extremely overwhelming to feel outnumbered by unfortunate events. Even out those odds with some positive thinking, reflection, and appreciation for things you couldn't really live without.