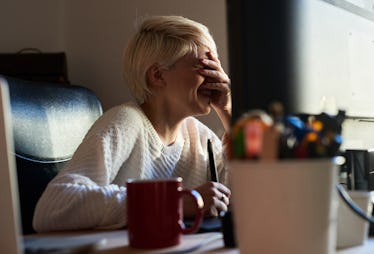 When These 10 Situations In Life Aren't Working Out, You May Be Trying Too Hard
You can't ever really predict those disappointing times when things really don't work out. No matter how much you want them to, some things just seem to fall short of your expectations. Welcome to life. For those times when something doesn't work out, you really should embrace the "what's meant to be, will be" mentality.
When it comes down to it, you may be trying too hard. It's OK, because we've all been there. You grow up believing that maximum effort will never fail you and it'll always give you some pretty great results. Well, that's not completely true — especially when you are in full swing adulting mode. Being or aiming to be a perfectionist isn't a guarantee that things will work out like you thought they would. In fact, there are times when you really just have to sit back and go with the tide, so that you aren't being pummeled under the waves unexpectedly.
Things aren't going to work out, and it's just part of life. We make learning experiences out of them. But if you notice a pattern of things not working out and you feel totally drained when they don't, do not fret. There are more than a few situations where this whole idea of maximum effort might not deliver a scenario that works out in your favor.