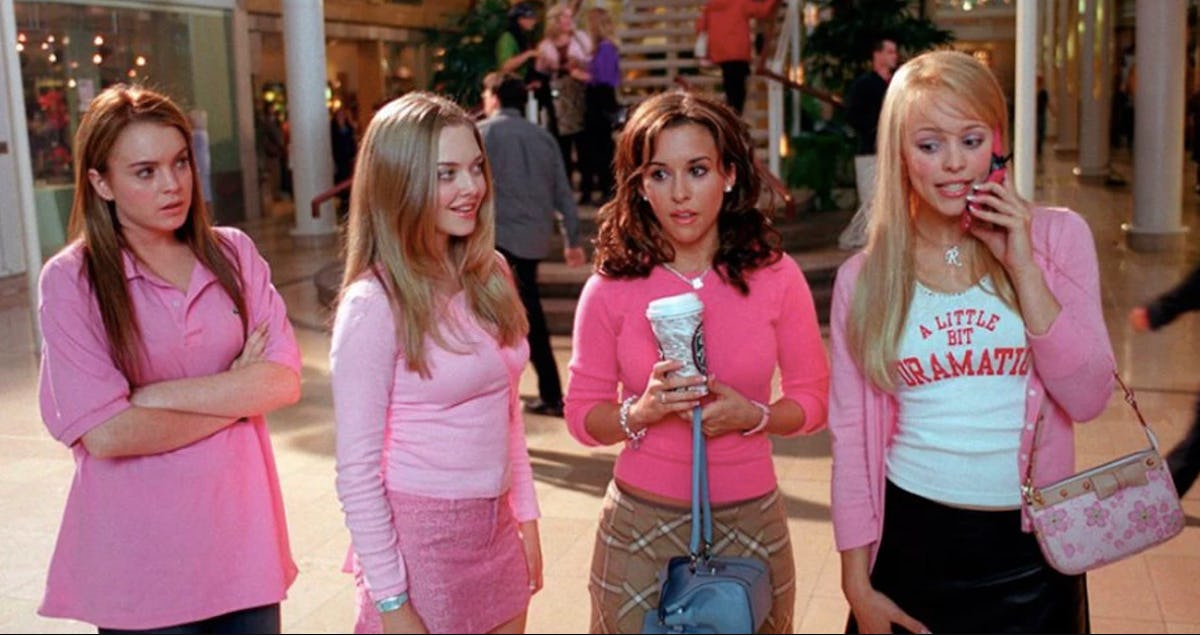 Some Are Your Favorites Are Leaving Netflix In January, So Start Binging
Paramount Pictures
Netflix is the most popular streaming service of the big three (the other two being Hulu and Amazon). But while we love it, we also hate it, especially when a show we've been long-term binge watching suddenly goes "poof" and disappears from the line up. But never fear! There's still two more weeks left in December, and a long double holiday to use to get through all the shows that are going away at the end of the year. With that in mind, let's go over what's leaving Netflix in January 2018.
Most of the stuff leaving will disappear off the streaming service provider on the first of the year, due to the way rights contracts are structured. (Netflix usually signs to have the rights through the last day of the previous month.) However, one of the biggest leaves will happen on Jan. 4: All six seasons of Lost will leave Netflix; so you can expect a lot of puzzled and irritated viewers. No word on if or when it will return, I guess fans will just have to take the ending on faith.
But that's not the only major departure from Netflix; it's just the one with the most seasons attached.
In the world of movies, all of the torture thriller Saw movies are headed out to pasture, after getting many fans through October and Halloween. They'll be gone on Monday, New Years Day, along with several other fan favorites, including Quentin Tarantino's seminal work Pulp Fiction, the fabulous movie musical Chicago, and childhood classics such as Gremlins and E.T. The Extra-Terrestrial. Sounds like a great line up to binge watch on Christmas day right? Just try and squeeze them all in during your holiday break.
For the Law and Order crowd, the show will also be heading out and fans will have to go back to watching marathons via cable. Law & Order: SVU Seasons 14-17 will also be leaving on the 1st. And for those who are into Space Postal Express comedy, we have an early warning on the coming exit of the Futurama seasons that are currently available. They'll be heading out too, but thankfully not until Jan. 30, 2018. Your plans for the coming month's last call binge are set.
Here's the full rundown:
Leaving 1/1/18*
Chicago
Daddy Day Care
Don't Be a Menace to South Central While Drinking Your Juice in the Hood
Dressed to Kill
E.T. the Extra-Terrestrial
Forrest Gump
Four Brothers
Free Willy
Grease
Gremlins
I Am Sam
Law & Order: Special Victims Unit: The Fourteenth Year
Law & Order: Special Victims Unit: The Fifteenth Year
Law & Order: Special Victims Unit: The Sixteenth Year
Law & Order: Special Victims Unit: The Seventeenth Year
License to Drive
Made of Honor
Mean Girls
Miss Congeniality
Miss Congeniality 2: Armed and Fabulous
Mona Lisa Smile
Police Academy
Pulp Fiction
Requiem for a Dream
Saw
Saw II
Saw III
Saw IV
Saw V
Saw VI
Saw: The Final Chapter
Someone Like You
The Addams Family
The Boy in the Striped Pajamas
The Day the Earth Stood Still
The Desert Fox: The Story of Rommel
The Inn of the Sixth Happiness
The Man with One Red Shoe
The Manhattan Project
The Mighty Ducks
The Parent Trap
The Secret Garden
The Switch
Three Coins in the Fountain
White Chicks
Young Mr. Lincoln
*ETA: This post originally stated that the following would be leaving, but it turns out they've been renewed:
Pokémon the Movie: Diancie and the Cocoon of Destruction
Pokémon the Movie: Hoopa and the Clash of Ages
Pokémon: Indigo League Season 1
Pokémon: XY Seasons 1-2
Leaving 1/3/18
Leaving 1/4/18
Leaving 1/5/18
Fantasia
Fantasia 2000
The Host
Leaving 1/15/18
Leaving 1/30/18