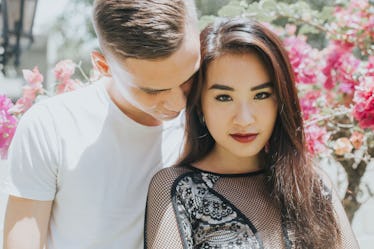 20 Women Reveal The Most Intense Compromises They Made In Their Relationships
At year two, I think it's safe to say I'm currently in the thick of my first real, long-term adult relationship. And, while it's been wonderful in many ways, it also hasn't always been a walk in the park for me. In particular, there's one thing that I find to be extremely difficult: compromise. You see, my parents were divorced the vast majority of my life. "Compromise" wasn't something I really saw happening all the time. So, yeah, when it came to knowing what to compromise on in a relationship, I was totally lost. And, for the most part, I still am.
Luckily, a recent Reddit AskWomen thread helped clear some stuff up for me. Ladies shared all of the things they've compromised in order to maintain their long-term relationships, and their answers are pretty eye-opening.