YouTube Started Its Own Music Streaming Service & It Has A Lot To Offer
Chris McGrath/Getty Images News/Getty Images
YouTube is throwing its hat in the ring — joining the ranks of Spotify, Apple Music, Tidal, and others — to offer a subscription-based music streaming service to consumers. YouTube Music launched on Tuesday, May 22 in five major markets around the globe. What makes YouTube Music different from the other competitors? The new streaming service has a lot to offer. If you are looking to switch from your current music-based subscription, or are shopping around in general, here's what you need to know about YouTube Music.
Curious about YouTube's new music streaming service? The cost is probably the first thing that comes to mind. Anyone can access YouTube Music free of charge, but will have to listen to advertisements. If you are willing to shell out money to skip the paid ads, consider signing up for YouTube Music Premium. This is a paid subscription that costs $9.99 a month. That price point is pretty on par with other basic plans offered by similar music-streaming services. For example, Spotify Premium, which comes with similar features, is $9.99 a month, and so is Apple Music.
The mobile app integrates with a brand new desktop player that YouTube specifically created to enhance the user listening experience. YouTube Music offers thousands of playlists, songs, albums, music videos, artist radio, and more. You'll be able to find all of your favorite remixes, cover songs, live versions of songs, and exclusive tunes. Sounds pretty spiffy to me.
If you are trying to identify a tune you heard while you were out and about, but don't know the name of the song or artist, let YouTube Music do the work for you. Using the search function, describe the things you do know about the song, like a snippet of the lyrics or specific instrument you heard, and YouTube will do its best to try and locate what song you heard. It's like YouTube Music is in your brain, except its not. This feature is the next best thing to that, though.
The app will also cater to individual musical tastes with a personalized home screen full of recommendations based on a user's listening history. YouTube Music will also make song suggestions based on where you are and what you are doing. About to hit the treadmill at the gym? YouTube might propose a playlist of upbeat songs to keep you going for the duration of your workout.
The video-sharing website is also rolling out a YouTube Premium account, formerly known as YouTube's Red subscription service. This service combines all of the things you loved about YouTube Red, such as no ads, background play, original content, the ability to download millions of videos across the platform, and more. Now, the service will also include YouTube's brand new subscription-based music streaming capabilities for $11.99 a month for first-time members. For those subscribers who have already bought into YouTube Red and Google Play Music, and live in the United States, Australia, South Korea, New Zealand, and Mexico, the current price will not change — but you'll still have access to the new services. Score.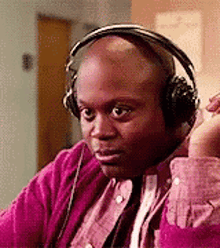 If you are a current Google Play Music subscriber, not to worry, because you will still be able to access all of your purchased music, uploads, and playlists.
If you're reading this and you live in a country that isn't listed above, sit tight, because YouTube Music Premium is headed your way soon. In the weeks to come, YouTube plans to roll out its new music subscription service in the following countries: Austria, Canada, Denmark, Finland, France, Germany, Ireland, Italy, Norway, Russia, Spain, Sweden, Switzerland ,and the United Kingdom.