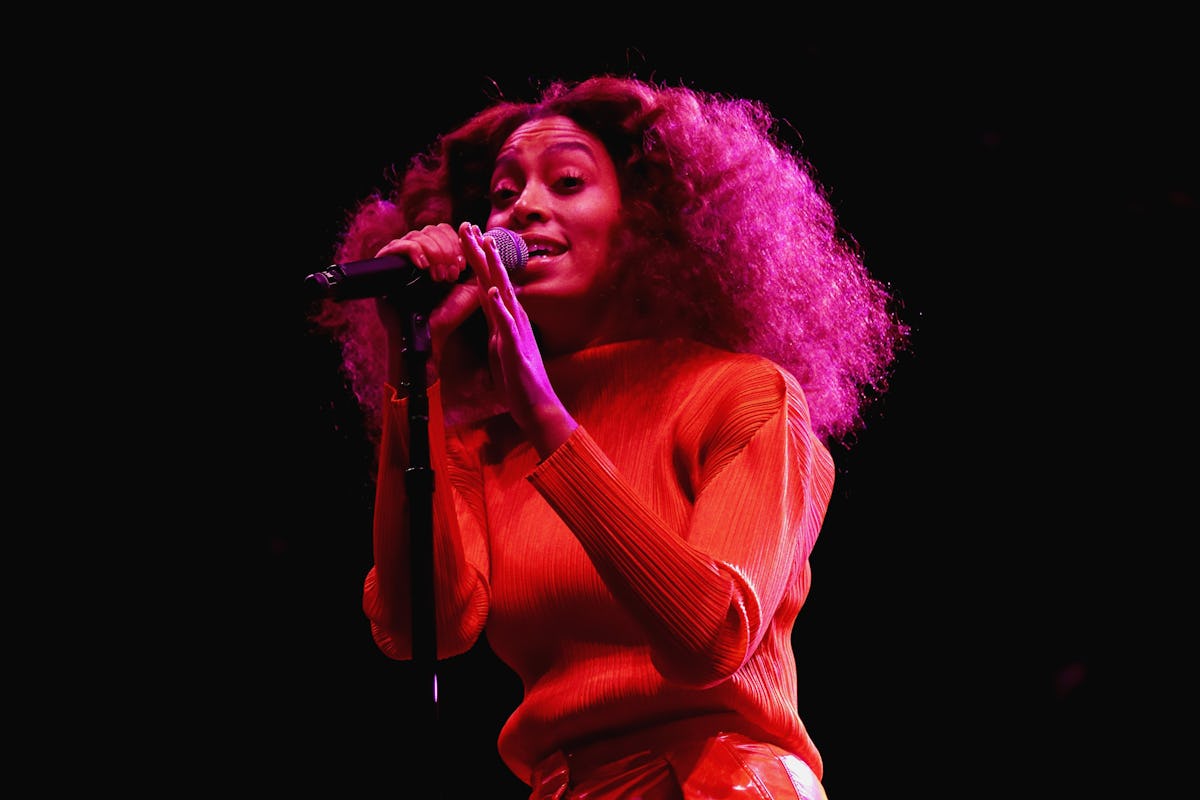 6 Things To Know About Solange Knowles' Battle With Autonomic Nerve Disorder
Bennett Raglin/Getty Images Entertainment/Getty Images
Well guys, 2017 clearly isn't done with us yet. Over the past 12 months, we've witnessed heartache, trauma, political scandals, and have heard about some of the most unfortunate diagnoses of our favorite celebs, from Selena Gomez's struggle with lupus, to Lady Gaga's battle with fibromyalgia. Now, just days shy of 2018, Solange Knowles has come forward to reveal that she, too, has been "quietly treating, and working through an autonomic disorder," leaving fans to wonder what is an autonomic nerve disorder, and what does this mean for the singer-songwriter?
The diagnosis came just months before the "Cranes In The Sky" performer was set to perform at AfroPunk to ring in the new year. Due to her health, however, Knowles has decided to pull out of the festival. Although an apology or explanation is hardly needed — after all, self-care should always come first in every circumstance — she expressed how upsetting it is to have to cancel her show, promising fans she'd make it up to them when her body is able to do so. For now, though, her number one priority is nursing her body back to health.
Knowles wrote in an Instagram post,
[It's] been a journey that hasn't been easy on me. Sometimes I feel cool, and other times not so cool at all.
As a part of the self-care that I've tried to encourage this past year, it needs to start with myself, and I'm looking forward to doing a better job of this [in] 2018.
Prioritizing self-care is something we should all be aspiring toward in 2018, and part of that means making ourselves aware of these types of medical conditions, how they develop, and what symptoms might be waving red flags. By becoming more knowledgeable about these things, we're better able to take care of our bodies, and we have a better idea of when something has gone awry. To start, here are a few facts about autonomic nerve disorder to help you better understand the condition and shed some light on what it is, exactly, that Knowles might be going through right now.