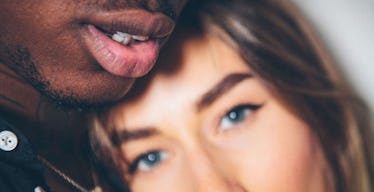 4 People Reveal What Happened To The One Who Got Away & It's Intense
"The one that got away" isn't just a Katy Perry song. It's a person in your life you either dated or didn't, and you feel like you two really could've been something great. What happens to the one who got away afterwards? Do you think about them often? Do you check up on their social media to see if they're still single? Do you reach back out years later to see if you can make it work?
My own story about the one who got away story is actually quite tragic. Last year, I matched with this guy on a dating app who seemed like my type: From my Instagram stalking, I could tell he had a sense of humor; he was progressive and creative; he was pretty cute. He didn't have much for me to go off of from his bio for a conversation starter, so I worked with what I had. My first message was pretty embarrassing and cringe-worthy, but I hoped maybe he'd find it embarrassing in the "oh, she's kind of cute" way. That backfired. He didn't answer, I was sad, but I moved on from what could have been. I dated people, had other experiences, and then a year later (like, a week ago) I saw him on the dating app again. I swiped right. I'm still waiting to see if we match again — we probably won't — but he truly is the one that got away.
I reached out to people on the internet to hear about their own stories about the one who got away. Read on to see what happened to them.