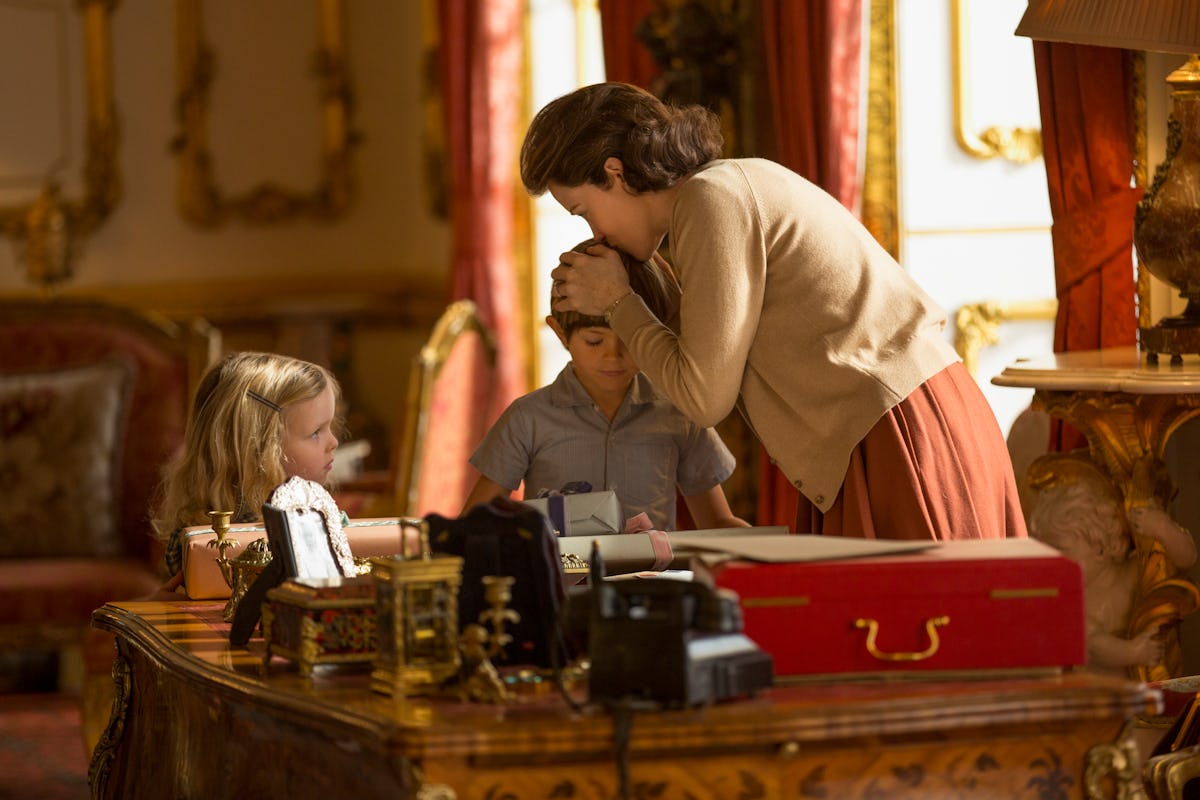 Here Are All The Royal Events We Can Expect To See In 'The Crown' Season 3
For fans of The Crown, news for Season 3 seems to have stalled out since the casting announcement of Paul Bettany as Prince Philip that was then rapidly walked back the next day. This is probably the most delicate period for The Crown, which had planned from the beginning to recast the main players every two seasons as the show moved forward in time. Now faced with actually doing so after the first two seasons have been massive hits, they are taking their time. But what happens in The Crown Season 3? And what is it about these historical events that are making the show move slowly through this first full cast turnover?
The Crown's casting director is the legendary Nina Gold, who is responsible not only for the cast of The Crown but for casting Game of Thrones for eight seasons and for all of the castings in Star Wars since the Disney reboot began. Her work has not only won numerous awards, but she herself has a special BAFTA in recognition for her skills in casting.
But even she is feeling the pressure. Speaking to Vanity Fair this week, Gold revealed why the show is moving slowly, not only on recasting parts like Prince Philip, but casting for the first-time roles like Adult Charles, his sister Anne, his first love Camilla, and later, the late Princess Diana.
Not only are we casting real-life characters, but as we get closer to the present day, many of these people are very much alive. So, we have to honor them by picking the right actor to play them — while making a link between the actors who played these characters in the first seasons.
Queen Elizabeth has been set with Olivia Colman to take over the role from Claire Foy. The role of her sister Margaret will be taken over by Helena Bonham Carter from Vanessa Kirby. But while the show is looking to cast a name from the same level for Philip, when it comes to casting the next generation, Gold is actually looking for undiscovered, or at least not-well-known talent. (Sorry, people who were hoping for Matthew Lewis.)
We're unlikely to cast a major movie star. It's quite interesting and fun to try and find new or new-ish talent... Charles, Camilla, and Anne are going to be pretty interesting characters to follow, because they are just coming into their own. We've cast a pretty wide net for these new young characters.
Season 3 is planning to pick up in 1964, not long after the birth of Elizabeth's last child, and to run through 1973. Part of the issue is that while Elizabeth, Phillip, and Margaret have all become stodgy adults in this era, it sees the next generation cross a large age range from their mid-teens to their mid-twenties, and all the changes in physicality that entails.
That means Charles is going to go from middle awkward teen years of 16 in 1964 to graduating Gordonstoun in 1967, through his investiture in 1969 at the age of 20. (Like Elizabeth's coronation, this will be a huge event.)
He joins the House of Lords in 1970, followed by starting his naval career in 1971, which includes long postings overseas. By 1973, he'll be 25 and have discovered that Camilla Shand, the woman he falls madly in love with, has given up on him. (It is rumored that she did so after being told by the Palace that she is not considered suitable and any hope for marriage is misplaced.) In 1973, she marries Andrew Parker-Bowles.* If the show stages it, fans will see that Princess Anne and the Queen Mother — who was the one most virulently against her marrying Charles — will attend.
(*Yes, that makes her Camilla Parker-Bowles, the very same woman he cheated on Diana with, and who he is now married to. Their romance was a long, hard road.)
The Irony: Camilla met Andrew because he was dating Charles' little sister Anne. (That's why she attends the wedding.) If the show sticks to the facts — and considering the later semi-incestuous nature of all this, fans assume they will — Anne will start off at the age 14 in 1964, graduating in 1968, and start dating Parker-Bowles in 1970, when she was 20 and he was 31. She'll break up with him and marry Olympic gold-medal-winning horseback rider Mark Phillips in 1973, giving the show it's third royal wedding to stage in three seasons.
Gold does confirm that since Season 3 ends in 1973, they will not get to Diana this time. She and Charles meet in 1977. Once again, there's a bit of an incestuous twist — they meet because Charles is dating her older sister Sarah. But it's not far from anyone's mind that her arrival in Season 4 will be a thunderclap. Or as Gold puts it: "When we do get to her, that is going to be pretty interesting."
The Crown Season 3 is expected to arrive on Netflix at the end of 2018.