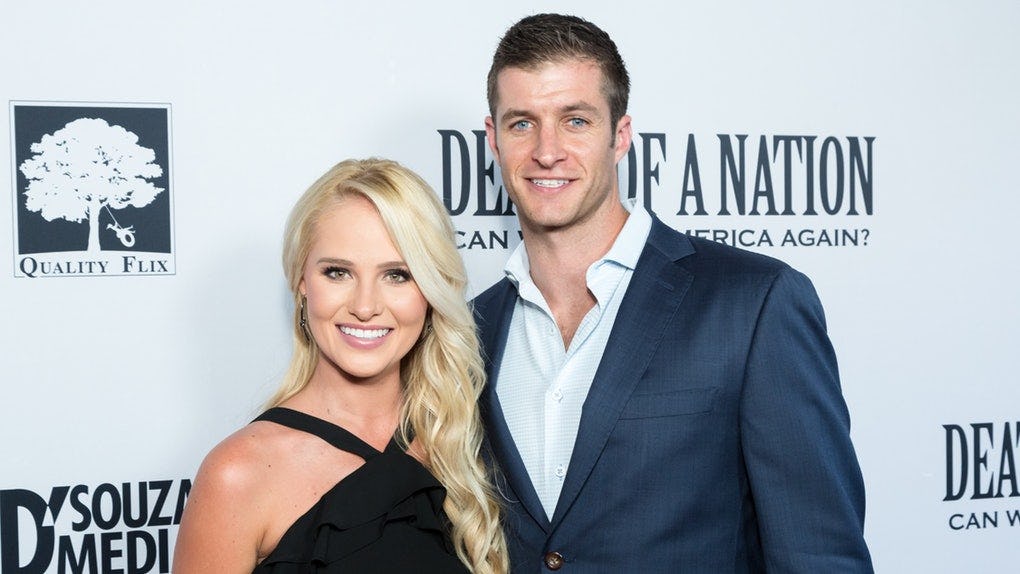 Greg Doherty/Getty Images
What Does Brandon Fricke Do? The Congressional Candidate Has Other Experience
Happy Monday, everyone. Here's some ironic news to start off your week. At this point, nearly everyone is familiar with controversial talk show host Tomi Lahren, but it looks like someone very close to her has decided to also enter the cutthroat world of politics — namely, her fiancé. So, what does Brandon Fricke do? He's running for Congress.
On Sept. 9, Brandon Fricke released a campaign video announcing his Congressional run for California's 33rd District. He will be running as an Independent. He's facing off against current Rep. Ted Lieu, a member of the Democratic party. California's 33rd District represents cities including Agoura Hills, Calabasas, Malibu, and others in Los Angeles County. In the video, Fricke openly called out Lieu's criticism of President Donald Trump, and implied that the representative isn't focusing on the problems currently facing Southern California. "While our problems get worse by the day, our current representative is busy writing his next tweet," Fricke said in the video. Elite Daily reached out to Lieu's team for comment on Fricke's remarks, but did not hear back in time for publication.
Even though Fricke's campaign video didn't hold back, it might surprise some people that the Congress hopeful doesn't have prior experience in politics. According to his LinkedIn, Fricke works as an NFL Contract Advisor. From 2015 up until March 2019, he was the assistant director of football operations at Vanguard Sports Group, LLC. He has also worked in marketing for other athletic organizations.
Well, needless to say, both Fricke and fiancé Tomi Lahren have quite an eventful few months ahead. Not only will Fricke be busy organizing his campaign, but he also has a few wedding plans to hash out with Lahren. On June 30, Lahren shared news of her and Fricke's engagement by posting three photos on Instagram flaunting her new ring. The photos show Lahren and Fricke posing in front of the New York skyline, and the television host captioned the Instagram post with a message that nods to her now-suspended television segment. "I love you more and those are my Final Thoughts and you are my forever. 6/29/19 #Iloveyou#teamTomi#foreverandalways," Lahren wrote.
So, what is Fricke focusing his campaign on, exactly? In his campaign video, Fricke cites the high cost of living in California. "Sadly, over the last five years, the cost of living has increased while the quality of life has decreased. We've had to say goodbye to friends, family, and local businesses. The sight of tents, trash, feces, and needles littering our public spaces has become ordinary," he says. "We must not only show compassion for the disadvantaged, but for the hardworking constituents who abide by the laws and are just trying to live their lives in the district that we all fell in love with."
On Fricke's campaign website, we don't get much more information besides the campaign video, a form to sign up for email alerts, and a place to donate to his campaign. So, time will tell whether or not Fricke's foray into politics is a successful one.