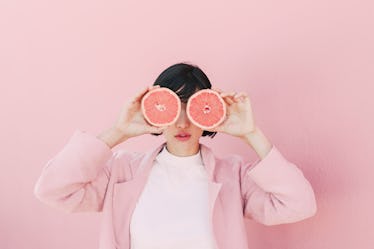 3 Steps To Take If You're Worried You Might Have An STI
Years ago, a friend raged into my apartment with bad news: the guy she had been hooking up with had given her an STI. She knew he was seeing other people, but he had just written her a lovey-dovey email from his business trip, asking about her upcoming schedule, and saying how much he missed her. She was gobsmacked about what to do. I mean... what do you do if you have an STI? Like a good friend, I made her a drink and then we made a plan. She wrote a nice email back to him saying she'd check her schedule, hoped he had a nice trip, and ended with "P.S. We have gonhorrea." Boom.
Although we still laugh about that to this day, your sexual health is something to take very seriously. If you think you might have an STI, you probably feel anxious, scared and pretty physically uncomfortable. I connected with Dr. Gillian Dean, Senior Director of Medical Services at Planned Parenthood Federation of America, about this topic. She observes, "The reality is that there are 20 million new STI cases each year. Getting an STI or having a partner with an STI is extremely common — it's the result of intimate contact with other people and not something to be embarrassed about. It doesn't make you any less valuable or worthy of love, and your STI status doesn't make you "clean" or "dirty." So take a deep breath, you got this, and read on for steps to take to address what might be going down... down there.