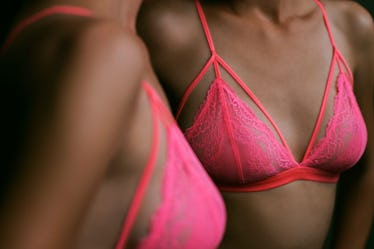 A Sexpert Reveals 7 Fascinating Insights About What Sex Parties Are Really Like
Whether you're planning on attending your first sex party or are simply curious about what these kinds of events might entail, it can be difficult to find helpful details. If you're looking for a thorough explanation that goes beyond one individual's personal account or a couple's experience, look no further. What are sex parties really like, especially in the aftermath of #MeToo? I spoke to sex educator and mental health professional Lola Jean, who's been to her fair share of sex parties, about everything you need to know before you go to a sex party. Her fascinating insights include everything from logistics to etiquette.
If you're thinking about going to a sex party — either alone, with a friend or date, or as a couple — there are a few things you should be aware of beforehand. While it's important not to build up too many expectations in your mind, you can never be over-prepared. Your safety is just as important as having a good time (if not more so), which means you should have a contingency plan in place just in case you ever feel uncomfortable during the evening. Here are seven other things you should take into consideration before you go to your first sex party.