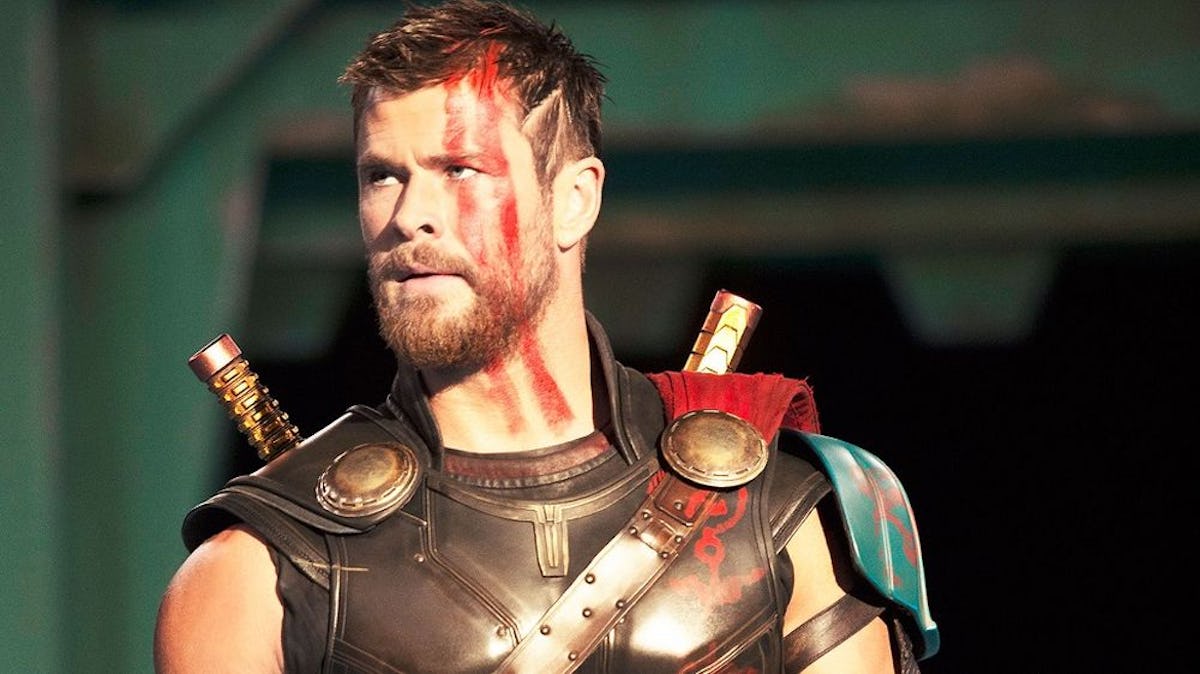 'Thor: Love & Thunder' Is Going To Be So Packed With Celebs
Marvel
The Marvel Cinematic Universe's Thor franchise is a perfect illustration of how the MCU's success works. The original concept played the character seriously, faithful to the comics. But then director Taika Waititi came in and gave Thor the dose of humor it desperately needed. Recognizing the path to success lay in comedy, Marvel awarded the franchise an initially unplanned fourth installment, creating one of the most anticipated Phase IV films yet. These Thor: Love and Thunder cast and plot details will get fans pumped for the next installment.
It's not that the original Thor film was bad, per se. (Although the follow-up, Thor: The Dark World, is currently considered to be the worst of the MCU films so far.) It's just that most people looked at Chris Hemsworth and saw the standard Hollywood hero. It wasn't until his turn in the Ghostbusters reboot that anyone realized Hemsworth's real gift is comedy. Pairing him with Waititi's radical take on the Marvel material resulted in an unexpected hit with Thor: Ragnarok, giving the character (and franchise) new life.
In an interview with BBC News, Waititi said the script for the fourth film was "really good" and revealed the movie will be "very romantic." Whatever else Waititi and Hemsworth do with the film, rest assured it's going to be funny.