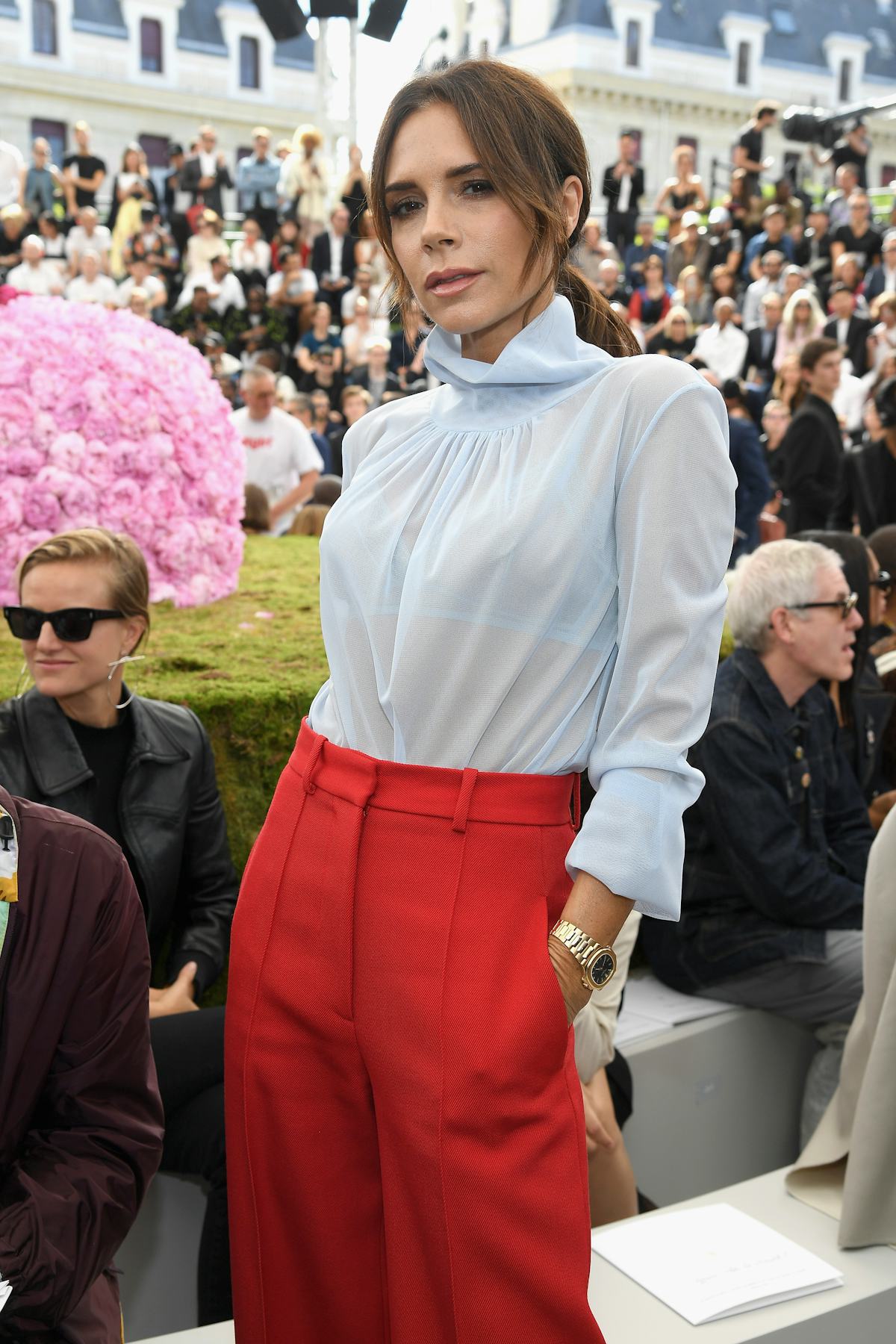 Victoria Beckham Danced To Spice Girls At A Party, So Prepare To Feel All The Nostalgia
Pascal Le Segretain/Getty Images Entertainment/Getty Images
Victoria Beckham is one proud Spice Girl and for quite a lot of reasons, too. Not only does she make up one-fifth of one of the world's most legendary girl groups, but her namesake fashion brand just celebrated its 10th anniversary with a show at London Fashion Week. So, what did Beckham do to celebrate? Well, she danced. A lot. And she did it to a hugely famous Spice Girls song. The video of Victoria Beckham dancing to Spice Girls will definitely make you want to go back in time.
Beckham, who launched her fashion line way back in 2008, had an emotional yet action-packed day. On Sunday, Sept. 16, Beckham documented all the exciting festivities for her followers, including her now famous dance. In the days leading up to the London Fashion Week show, Beckham was posting all kinds of things in preparation for the big day. Her Instagram posts were filled with shots of family, friends, new designs, and so much more.
But the one thing that really caught people's attention was the video of her dancing to one of the Spice Girls' greatest hits, "Spice Up Your Life." The song was released in 1997 (can you believe it's been that long?) and still seems to hold a special place in Beckham's heart. She seemed to know all the lyrics, remembered most of the choreography, and wasn't afraid to enjoy the tune.
The catchy song, which feels like it still holds up all these years later, clearly sparked a rhythm in the oft-serious singer and fashion designer. In the video, you can see her dancing, smiling, and encouraging the crowd to join her in her joyous dance. It's a real treat to watch.
Here's how Beckham used the Spice Girls to celebrate 10 years of her namesake fashion line:
Beckham was clearly having the time of her life and she should be! She's literally got everything going for her right now — a fashion line that's going strong, amazing kids, and a charming husband. What isn't there to be deliriously happy about? The crowd seems pretty happy for her as well; they were enjoying the music just as much as she was!
Speaking of Beckham's husband and kids, they made appearances in her Instagram posts as well.
Here's Beckham with hubby David Beckham:
And here's another shot of the happy couple, this time with their eldest son Brooklyn hovering over dad's shoulder:
Beckham also posted a really sweet photo of her posing with her parents:
And, of course, she shared an equally sweet pic with her daughter, Harper:
Clearly, it's all about family for Beckham. She obviously has loads of love and respect for those who support her and it's wonderful to see her sharing her these special moments with them.
If the past 10 years have been any indication of Beckham's success, then I'm sure there'll be even more to celebrate in the next 10 years. Beckham's done some really great things with her platform. Can't wait to see what she does next!