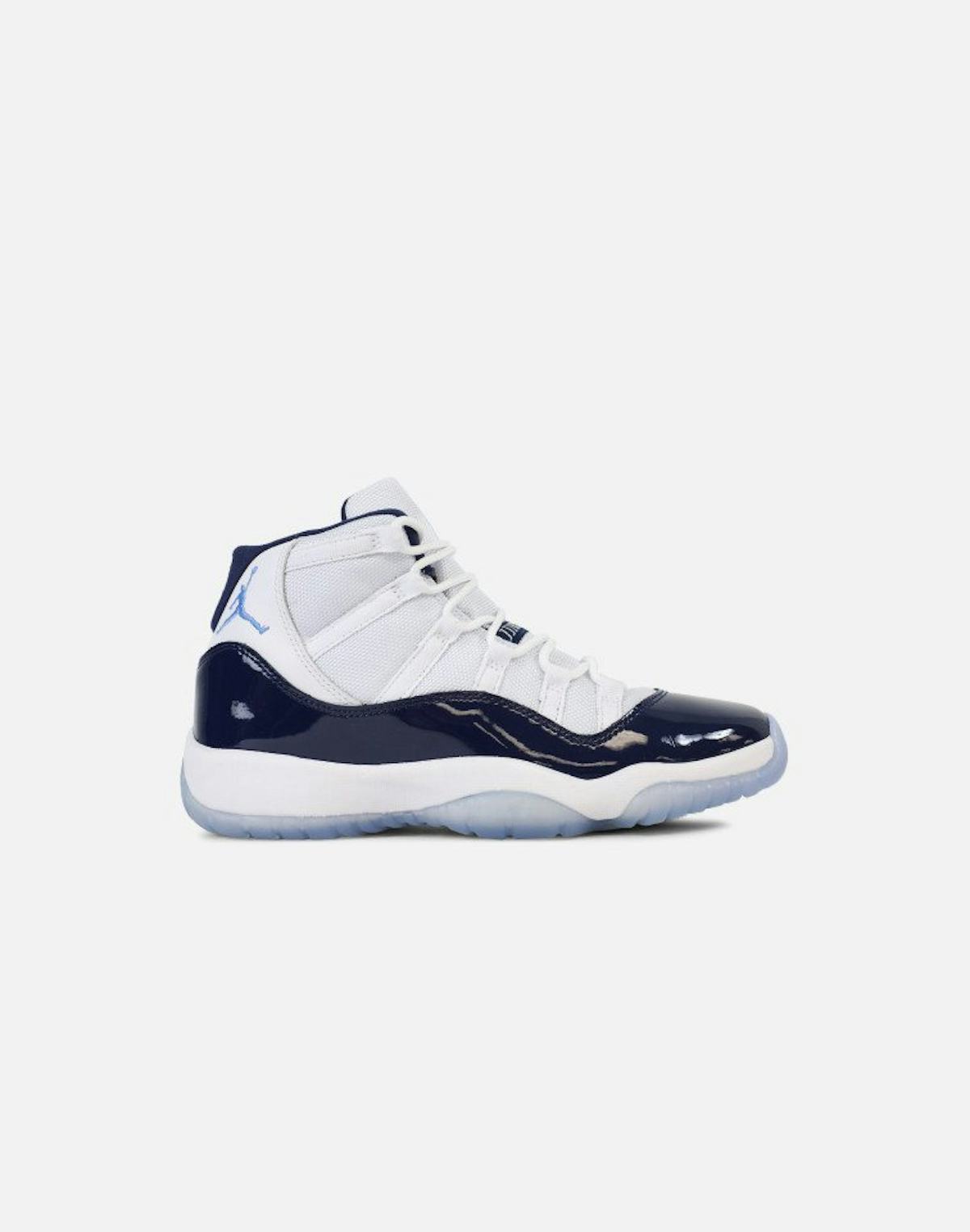 This Guy Legit Took Off His Shoe Before Proposing So It Wouldn't Crease & I'm Done
What does your dream proposal look like? Does someone get down on one knee? Do they have the ring of your dreams? Are there flowers everywhere? Are you both shedding the good kind of tears? Are all of your friends and family hanging just around the corner, ready to surprise you at any minute? And most importantly, what's your bae wearing? Are they in that sweater you got them for Christmas? Their favorite shoes? No shoes at all because he doesn't want them to get creased? Wait... what? Yep, that's a real thing. One guy took off his shoe to propose to his girlfriend, because, DUH, he didn't want to crease his Jordans!
Let me backtrack. A couple of days ago, Twitter account @AllDefDigital posted an epic video of a guy proposing to his girlfriend. Everything about the scene looks magical and epic. They're in front of a beautiful pond, you can hear their friends and family cheering in the background, and he's got what seem to be beautiful white candles laid out on the ground to set the romantic scene. Then, he starts getting down on one knee to do what we all know he's about to do, and, so seamlessly that you barely even notice it's happening, HE SLIPS OFF HIS RIGHT SHOE. Why, you ask? Well, because he did not want to crease his swaggy sneaks.
Check out the epic video for yourself here:
Needless to say, people on Twitter went NUTS for the video. The original @AllDefDigital tweet already has over 23,000 favorites and over 11,000 retweets. In addition to all the likes and retweets, the post got plenty of replies from Twitter users.
This guy thinks this proposal is "the most sneakerhead thing [he's] EVER seen."
This guy is concerned about why the dude's fiancée wasn't worth one small crease on his sneakers.
This guy wouldn't have done the same, but he totally gets it. They're Jordans, people!
This guy thinks the fact that his fiancée understood is a sign that it's true love.
Imagine what he would've done if he was wearing white jeans.
This guy can't believe people are stressing about a pair of 11s in this day and age.
But, UGH, THEY'RE NOT JUST ANY 11s!
This guy knows you can't just go around creasing 11s.
This guy definitely agrees taking off the shoe was a smart move.
As this person points out, if he takes care of his lady like he takes care of his shoes, they're in great shape.
I've gotta be honest here: I can't make up my mind on this guy. On the one hand, I'm like, THIS GUY IS A TOTAL DIVA. IS HE KIDDING ME WITH TAKING OFF HIS SHOES ON WHAT'S SUPPOSED TO BE THE MOST SPECIAL MOMENT OF HIS LIFE? ARE CREASED SHOES REALLY THAT BAD? ARE THOSE SHOES EVEN THAT COOL?
But then, on the other hand, I can't help but think about how — and don't judge me too much for this — I kind of love this dude. Well, actually, if we're being real here, the better word would be "adore." I mean, come on! He's HILARIOUS. And to be honest, I really respect the "taking off his shoe" move. I do understand the move was a little bit of a diva move, but I agree with that last Twitter user. If he treats his shoe that well, you KNOW he's treating his girl like gold.
Check out the entire Gen Why series and other videos on Facebook and the Bustle app across Apple TV, Roku, and Amazon Fire TV.
Check out the "Best of Elite Daily" stream in the Bustle App for more stories just like this!