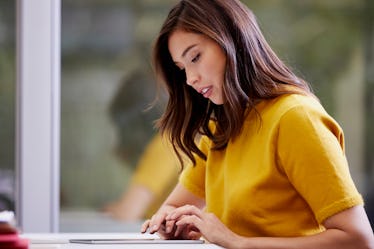 If You Do These 7 Things Every Day You're Actually Adulting, So Stop Worrying
No one hands you a checklist to reference when you're an adult, so you can make sure you're actually "adulting." In fact, everyone has their own standards and perspectives about what makes a person a functioning adult. Ultimately, there is somewhat of a consensus about things adults do that makes them grown ups. And though it sounds intimidating, I promise it's going to be a lot more fulfilling than you think, once you get there.
You probably remember watching your parents balance their checkbooks or sit at the kitchen table going through stacks of mail, wondering what they were doing. Now that you're on top of your own finances, you probably realizing it's all not as intimidating as you once thought. Even though your parents have a few years on you when it comes to "adulting," you're figuring out what being an adult means to you, slowly but surely.
Don't worry, though. A majority of the things that are considered adulting, really aren't that tough to do or figure out. Lucky for you, most of these tiny tasks are easily attainable and only seem like a lot when you try to get them all done at once. Pacing yourself is key when it comes to adulting because it can be overwhelming if you're not careful. Think you've got the basics down? You likely aren't a stranger to doing any of these things, then.