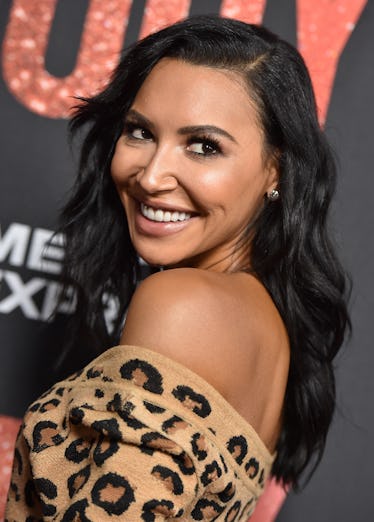 Naya Rivera Is Being Replaced By This Celeb In 'Step Up' & Fans Have Mixed Feelings
Axelle/Bauer-Griffin/FilmMagic/Getty Images
On Feb. 8, Starz announced the recasting of Naya Rivera's role in their television series inspired by the Step Up film franchise. While the decision to enlist Christina Milian to replace Rivera in the series was made after the series' production company consulted with the late Glee actress' family and got their approval, fans are grieving on social media and wondering how the show can go on without her. Their tweets about Naya Rivera's recasting in Step Up: High Water show that many are still attempting to reckon with the loss of the star after her death in July 2020.
"It was almost impossible to consider there could be someone so graceful and loving who could both help us honor our loss, while also bringing a deep reservoir of talent to our show, in so many areas," the show's creator, Holly Sorenson, said in a statement on Feb. 8. "Christina is an exceptional human and a dazzling performer and we are so happy she has joined our family."
Rivera previously played the role of Collette in the scripted series, having carved out her unique character over the course of the first two seasons of Step Up: High Water. Many fans of Rivera and the show were supportive on social media of the decision overall, but a large number also took time to mourn and remember the actress' immense impact on the television and music industry. The difficult announcement marked a shift in the grieving process for many of Rivera's most dedicated fans to an era of television without the late superstar appearing on their screens.
"[I] heard about the recast. [I] felt overwhelmed by it. [I'm] happy that the show is moving forward, but [I'm] devastated knowing that they're moving forward without her," one fan tweeted in response to the news. "She will always be my [Collette Jones]."
The same fan also made sure to direct grieving fans in a positive direction, encouraging them not to send any negative thoughts toward Milian. "[Let's] be thankful that we got to see our naynay play an amazing, sassy role," the user tweeted.
Many fans expressed similar feelings of sadness while remaining supportive overall.
But not all fans of the show were as optimistic or accepting of the news. "Step Up series is cancelled. Unfollowing everyone who works on that show," a fan account dedicated to Rivera wrote, expressing their frustration on Twitter.
Others agreed, with some insisting that if someone needed to lead the show in Rivera's absence, producers should have brought them on as a brand new character.
Still, most fans didn't want the news to overshadow their overarching message of love and gratitude for Rivera's work and dedication to her role as Collette in Step Up: High Water before her death. "Thank you for [portraying her] with so much talent and passion [for] this amazing character. We'll never forget," another fan wrote on Twitter in response to the recast.
With Rivera's death so fresh in the minds and hearts of her fans around the world, it's understandable that the news is tough to acknowledge and accept. Recently, fans celebrated the actress' life on the date of what would have been the actress' 34th birthday, Jan. 12.