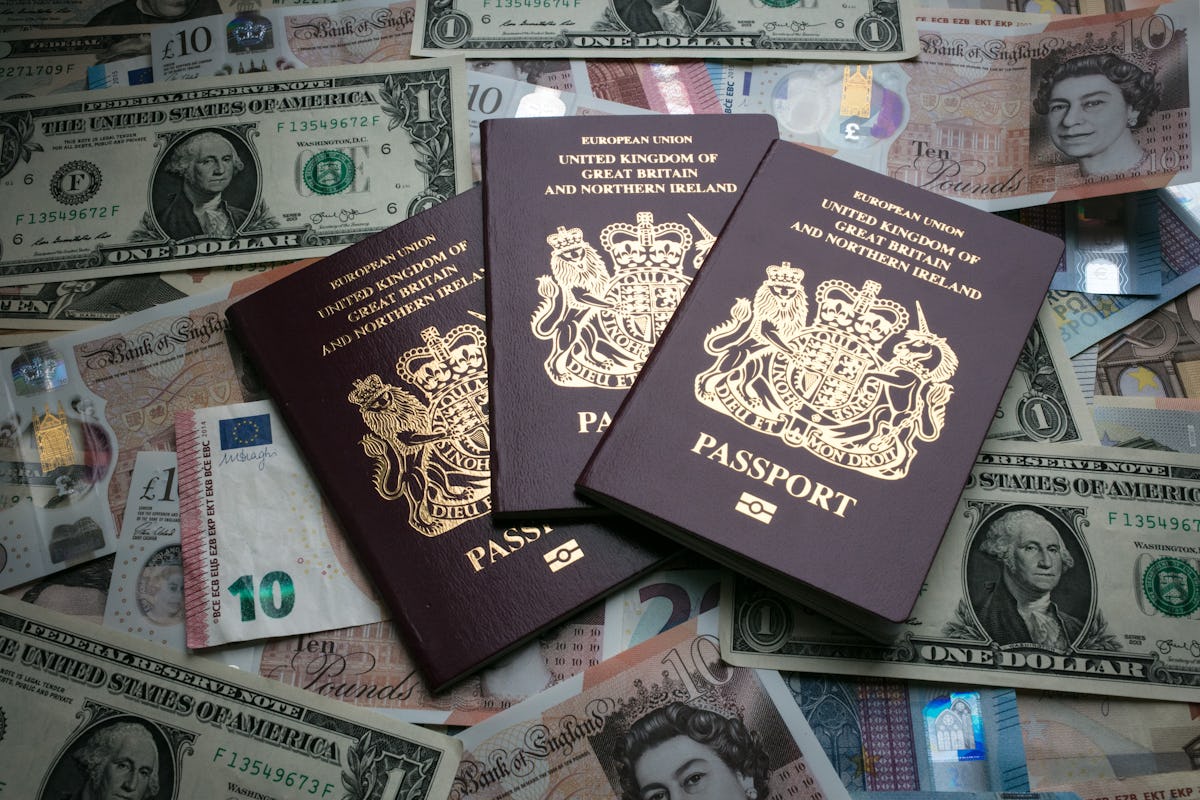 If Your Favorite Things To Do Is Travel, We've Found Your Dream Job
Matt Cardy/Getty Images News/Getty Images
Working a high-paying job and having an apartment to come back to every night is a secure way to live, but your 20s are totally the ideal time to travel often, make tons of friends, and create wild, unforgettable memories (to obvi post on the 'gram later). And since travel can be super expensive, getting paid to travel is, well, pretty ideal. So if you're constantly plagued with the travel bug and you want to get paid to do it, these travel jobs will most definitely answer all of your wanderlust wants and needs, without breaking the bank.
You may have heard about that job that went viral last year, calling for fresh-out-of-college interns to travel and drink beer. It was quite literally the dream, and we're all hopping with jealousy (get it?) Anyways, even though that opportunity is, unfortunately, no longer available, there are a ton of other quite similar jobs, and we've compiled a list of them. All of them require travel, and they involve anything from planning events, to brand marketing, or even leadership. So definitely make sure to check out these jobs, because they'll totally cure that travel bug, while also supplying your wallet with some of that good old cash money.
1. Traveling Brand Ambassador For Lakonia Greek Products
You're probably familiar with Lakonia Greek Products, because they sell really incredible Greek olive-based foods. They're basically hiring someone who "loves traveling" to go to all kinds of really cool craft shows and special events nationwide. Brand Ambassadors will be promoting all of their tasty products, and all travel required is totally paid for, wherever you go. Olive it!
2. European Intern At Bus2Alps
Help those confused study abroad students navigate Europe by promoting Bus2Alps' guided trips to major European cities and landmarks, as a full-time, seasonal, or freelance intern. Internships are based in one or more of the European departure cities (aka dope places like France or Switzerland), and will last 90 days. The main focus of the internship involves selling bus trips through guerrilla marketing, print material distribution, promotional events, and social media. Not too hard, but super fun and engaging.
3. Event Coordinator For Entertainment Cruises Inc.
If you've got an eye for event coordination and a knack for organization, look into applying to be a cruise ship's event coordinator. Between coordinating sales for the Entertainment Cruises, event coordinators' responsibilities include contacting vendors, and arranging all components of a cruise, such as tickets, bar packages, photo packages, and other special event orders... All while boating throughout the entire U.S. Pretty freaking sweet.
4. Lead A Retreat With Trip Tribe
Whether you're super passionate about food or if you're a certified yogi, you can literally get paid to lead your own retreats, through Trip Tribe. Whatever your passion might be, you could get paid to lead a sun salutation on a remote island, or to eat your way through literally all of Europe. A job with Trip Tribe literally takes "follow your passion" in the literal sense, and we absolutely love it.
5. Help Lead A Trip With Backroads
Backroads is a sporty AF travel company that leads cycling, hiking, kayaking, rafting, and ski trips in over 40 different countries worldwide... WOW. They're currently recruiting Trip Leaders, who are in charge of all the fun, a Camp Crew, which includes a Camp Chef and Camp Assistant who work behind the scenes with the Leader team, and Trip Prep Specialists, who work with Trip Leaders and Camp Crew to prepare each trip. Any outdoorsy person would totes kill for this job, it sounds seriously amazing, if you're into that kind of thing.
Cure the travel bug, and look into some awesome travel jobs. There are a ton out there, and they're calling your name.
Check out the entire Gen Why series and other videos on Facebook and the Bustle app across Apple TV, Roku, and Amazon Fire TV.