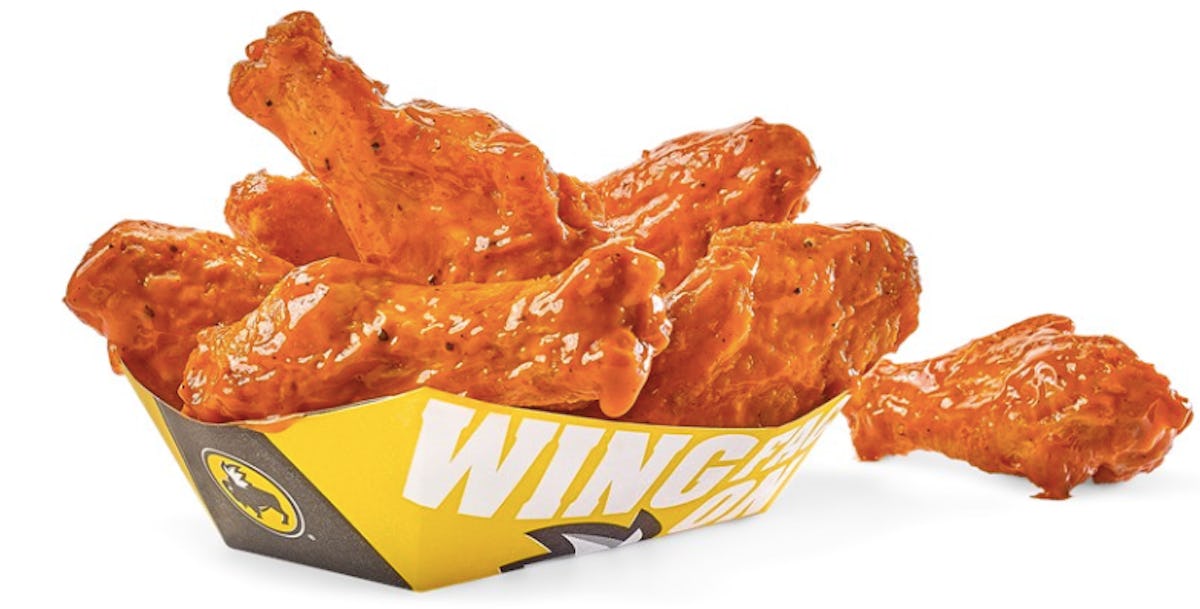 Here Are The National Chicken Wing Day Deals You Can Use To Get Your Fingers Dirty
I hate to sound totally cliché, but college was — hands down— the best four years of my life so far on this planet. You were constantly surrounded by all of your best friends 24/7, there was almost always something fun to do around every corner, and, most importantly, you could usually find a relatively steady supply of free and discounted food, whether it was on campus, or in your college town. Needless to say, college (and the food sitch) was my idea of a fairytale, and if you feel me, these National Chicken Wing Day deals are guaranteed to add a nice little kick to your week on Sunday, July 29. You can thank me later.
Aside from Thanksgiving, my birthday, or maybe New Year's Eve, National Chicken Wing Day has to be the greatest food holiday of them all. Between boneless wings, bone-in wings, grilled, fried, spicy, BBQ, sweet-chili, and teriyaki wings, there are so many different ways to customize your order... and the best part is that they're being offered for free or at a discounted price. Just thinking about it gets my heart racing, and I never thought I'd say this, but Sunday, July 29 seriously could not come any sooner. Get your stomach and your wallets ready, y'all — this is going to be a weekend to remember.