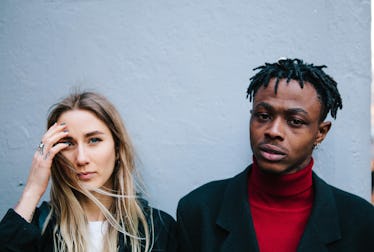 10 People Reveal Their Ex's Worst Comments During Fights That Led To A Breakup
You've probably had it: A big, nasty fight with your significant other that cracked open the Pandora's box of hidden feelings and possible old resentments. It may have involved some eye-rolling, head shaking, loud sighing, maybe even a bit (or a lot) of yelling and voice-raising. You might have said some things during the fight that you didn't mean, or let a hurtful word or a sentence slip out because of spite. But what if one little line is so hurtful that it causes you to break up with your partner altogether? People on Reddit revealed some things their exes said during fights that caused them to end the relationship and they are unsurprisingly terrible.
It's true, arguments are inescapable in almost any relationship, no matter how much genuine love and affection two people may have for one another. And there are plenty of healthy ways to resolve them and make sure you don't get into the same arguments again later. But at times, the other person and especially the relationship isn't worth your time and effort. There are moments when these types of little slip-ups aren't so harmless and certain lines aren't oh-so-little to just move past. Sometimes, they can be a missing piece to a puzzle that finally reveals the full scope of who is it you're really dating.
This article was originally published on