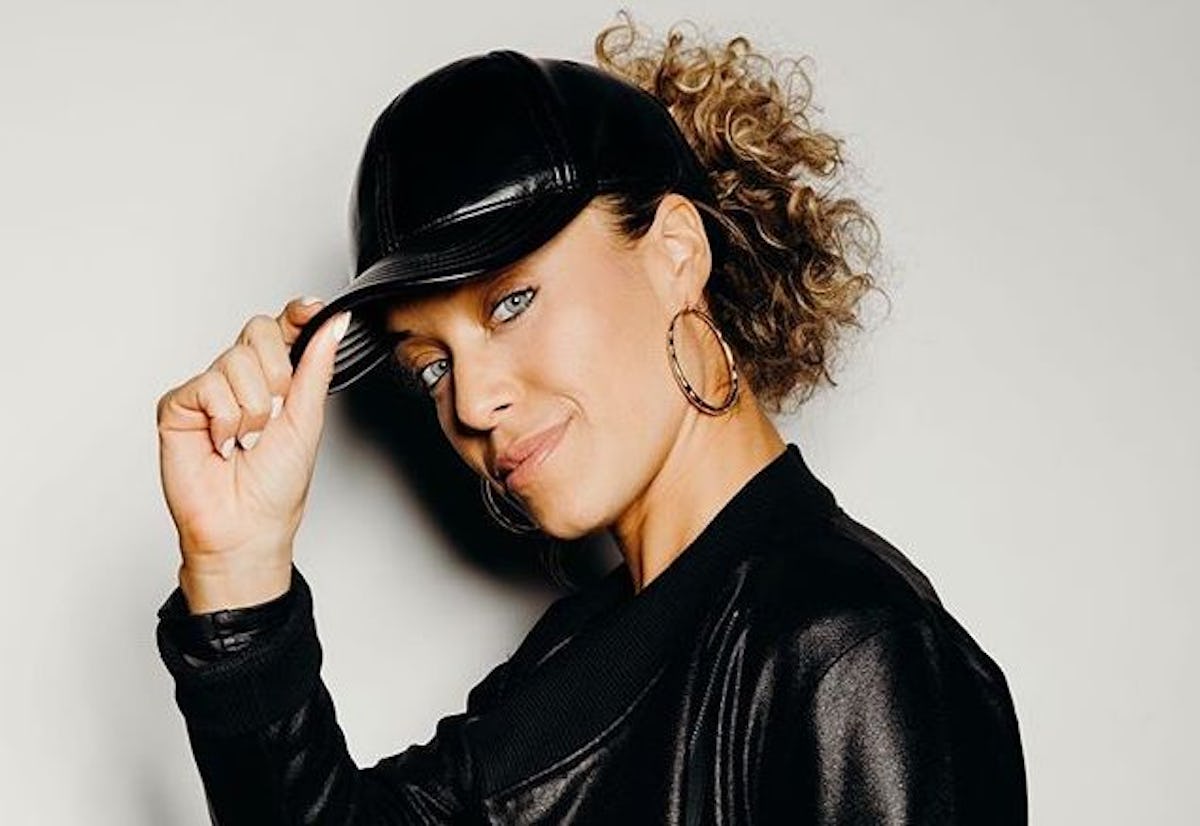 This Hat Is Specially Designed For Curly & Thick Hair, So You Can Finally Go Incognito
tressforus on Instagram
We run into problems every day that we wish somebody would invent a solution for (I'm still waiting on self-cleaning makeup brushes and solar-powered cell phones, but that's just me). And every once in a while, a product comes along that really does make our lives easier. Enter: the hat for curly hair.
Unless you have thick, curly hair yourself, you'll never know the struggle of having to force and smash spirals and spirals of curls through a tiny hole at the back of a baseball cap or even get it to sit flat on your head. For girls #blessed with beautiful curls, throwing a full head of hair under a hat is easier said than done. While some beauty junkies with less texture can hide a bad hair day by throwing on a baseball hat right before they run out the door, for girls with curly hair, the struggle to hide under a hat is much more difficult. It's so much of a day-to-day struggle, in fact, that somebody had to create a solution for it.
Blogger and model Laticia Rolle is one of the women who understands the struggle. After trying baseball caps in all different sizes and getting none of them to work with her thick, luscious curls, she created her own. Three years of testing different shapes and sizes later, she finally invented the perfect hat for girls with curls and cleverly named it The Tress Cap.
While it may look like your ordinary baseball cap, it has been carefully designed to accommodate #girlswithcurls. Currently a single style, the black vegan leather hat is constructed with a high crown, which disguises plenty of room for all that extra hair. The lining inside the hat is made of a slippery satin which helps protect your curls while you wear it. No snagging, no drying, and when you take it off, your curls won't be frizzy or flat.
The Tress Cap, $45, Tress For Us
The back of the hat also has one very distinct difference: Three elastic bands built into the back, that stretch when you need to string your curly ponytail through the hole. Since the elastic sits snugly on the head, you can even skip wearing a hair tie altogether. While curly-haired beauties might have been forced to wear a low ponytail in the past to avoid having the hat sit too high off your head, you can finally wear a high pony and a sporty hat at the same time. I told you it was genius!
Tress' Instagram bio reads, "TRESS —That Hat For US. The only baseball hat designed for US. [curly, wavy, kinky, braids] +satin lining +built-in elastics +high crown PATENT PENDING. Online. Worldwide." and I'm loving the message of inclusivity for all. I'm a huge fan of hiding second-day hair and bad hair days under a baseball cap, and I'd hate to think girls with curls can't do the same.
Not that I've ever seen a girl with curly hair have a bad hair day, but if they did, we all deserve the opportunity to hide one under a hat. And it's not even just for girls with curly hair, it's also for those who have thick, unmanageable textures, or women that have a ton of volume up top. If you can't get a hat to sit flat on your head, this is what you've been waiting for. Have thin, straight hair with minimal volume? It's just a chic addition your wardrobe has been missing.
The Tress Cap, $45, Tress For Us
The Tress Cap might be a bit of an investment piece, but the opportunity to throw on a cap right before you run out the door is priceless.