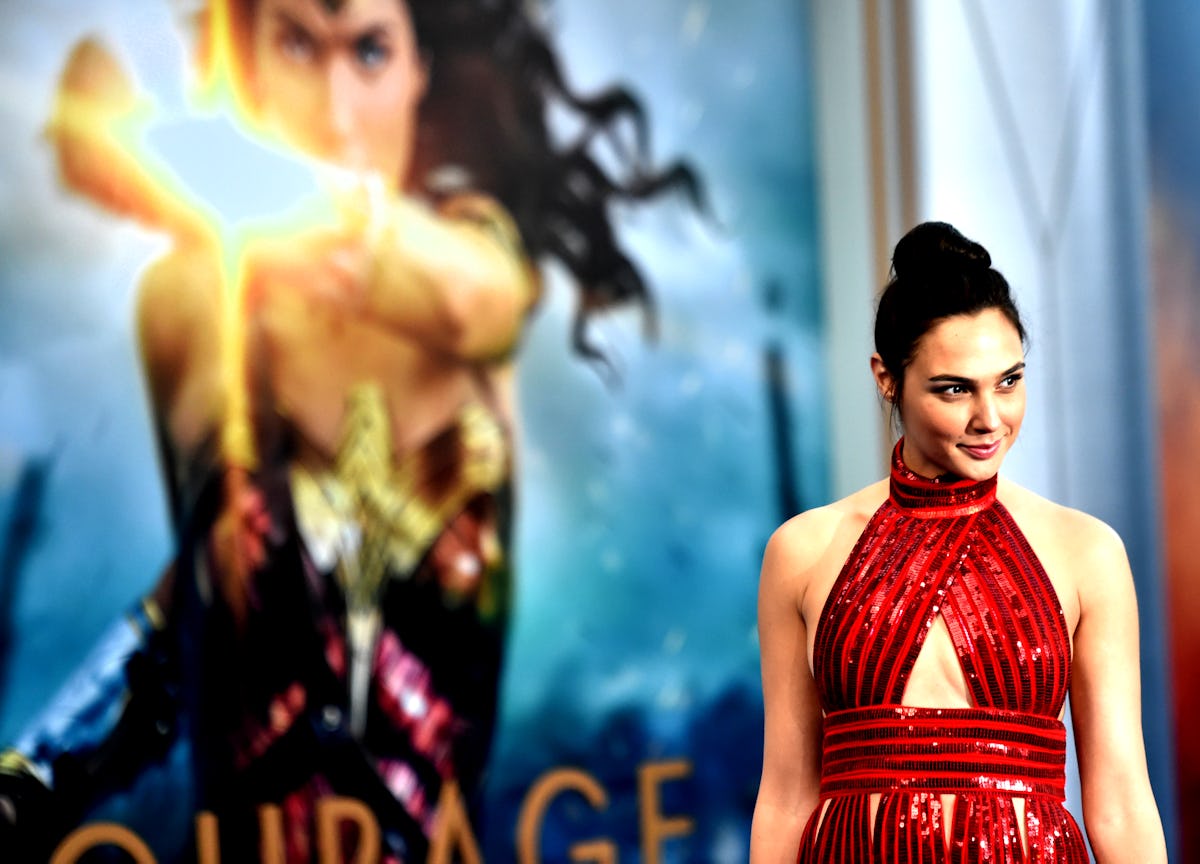 The Oscars Snubbed 'Wonder Woman' & Fans Are Not Happy At All
Frazer Harrison/Getty Images Entertainment/Getty Images
Superhero fans have seemed to be in agreement over one thing: 2017's Wonder Woman completely revitalized the action movie genre. Director Patty Jenkins brought the iconic heroine's story to the big screen after decades of fans demanding it, and the film met commercial and critical success. Following its unprecedented level of success, talks of Wonder Woman receiving an Oscar nomination surfaced, and as the nomination announcements on Tuesday morning showed, the Academy felt differently, completely snubbing the film from any categories.
Before the nominations were released, fans were hopeful that Wonder Woman would be recognized for more than just the customary special effects categories to which superhero films are often limited. The story of warrior woman Diana Prince was a timely dose of girl power that excited viewers about the endless-seeming stream of superhero films turned out every year.
Although the film became the top-grossing superhero origin movie both domestically and globally, it raked up universal praise for other production elements, including a National Board of Review Spotlight Award for Jenkins and title star Gal Gadot and a Best Action Movie win at the Critics' Choice Awards. A 2019 sequel is already in the works, suggesting that the success of Wonder Woman has paved the way for more female superhero movies. Fingers crossed for a Black Widow story next!
Such plans only emphasize that female-helmed films shouldn't be viewed suspiciously, as Jenkins pointed out:
When I went into making this film, the mere idea [of] a woman-led film with a female lead was a massive question and really felt like a long shot. I can even remember myself saying, don't they keep putting out data saying that women are the majority of the audience now? I don't understand why this is so hard for everybody to see how lucrative that could, and should, be.
Leading up to the reveal of Oscar nominations, some on Twitter believed that Wonder Woman receiving at least a Best Picture nod would recognize the shift in Hollywood inspired by the #MeToo movement:
The film was snubbed out at the Golden Globes and the SAG Awards, aka some of the biggest indicators of what performances the Academy Awards will recognize. Amidst criticism of an all-male lineup of Best Director nominees at the Golden Globes, both Jenkins and Lady Bird's Greta Gerwig were previously excluded from mainstream director categories, despite both women directing two of the year's most successful films.
Gerwig did receive an Oscar nomination for her directorial work, which happens so rarely for women and is a major achievement, but it does seem a little unfair that Jenkins revolutionized a genre and has been passed over.
Before Oscar nominations came out, audiences were also invested in the possibility of Gadot being recognized for Best Actress.
She may have become a superhero icon this year, but as expected, fans were disappointed when Gadot was officially left off the Oscar nomination list. However, she was included in the first of the pre-category introductions that the Academy produced in honor of the awards' 90th year, so....
(Yeah, I know, it's not the same).
Given how extensive the Academy Awards guest list often is, there's still a chance of Gadot making an appearance at the ceremony. She presented an award at the Golden Globes this year, suggesting that she could do the same at the Oscars and satisfy her devoted fans.
The Academy members may not be fans of singling out action movies, but regardless of its snub, Wonder Woman has made its mark on cinema. Here's to more possibilities for female-led action films in the future (and a Gadot spotting at the Oscars!).
The Academy Awards air live on March 4 at 8 p.m. ET / 5 p.m. PT on ABC.