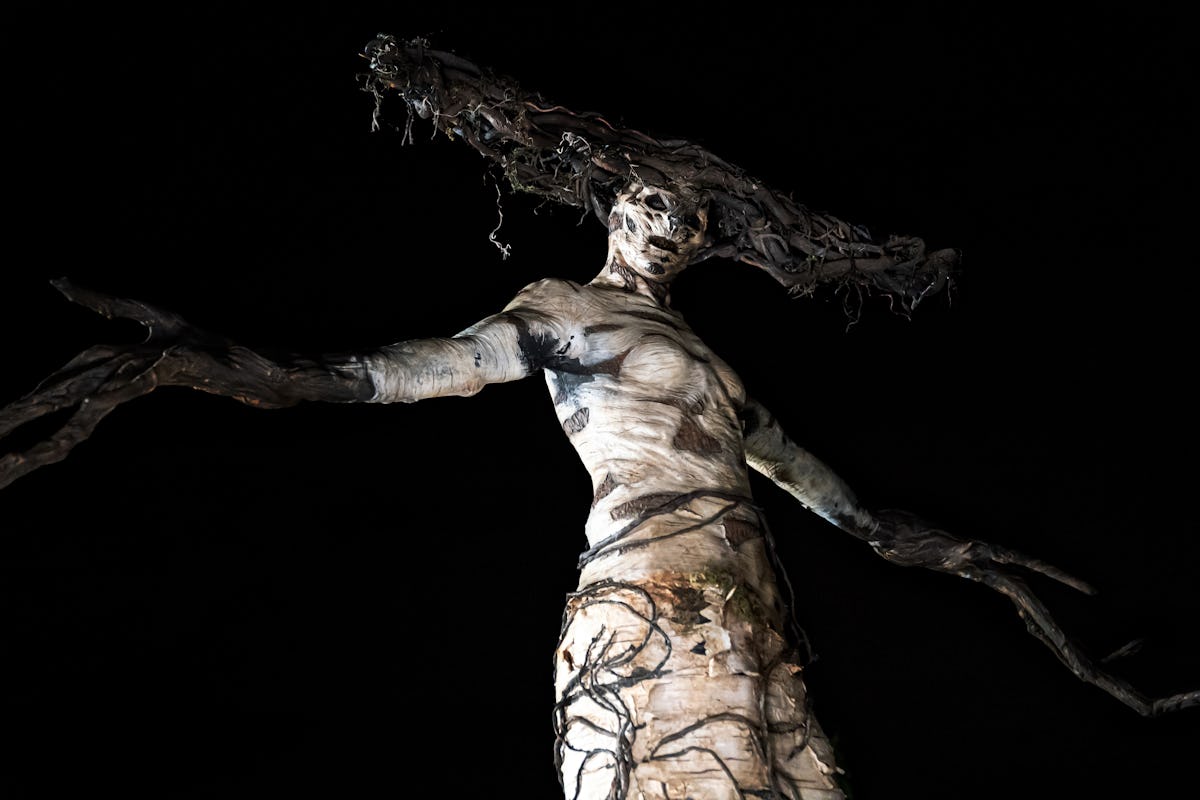 The Trailer For 'The Birch' Season 2 Will Have You Shaking Like A Leaf
Crypt TV
If you're a horror fan and you haven't seen The Birch, you should probably head to Facebook Watch to marathon Season 1 ASAP. The Webby-winning horror series from Crypt TV has a second, 10-installment season coming soon, and you're going to want to be caught up for it. If you *have* seen Season 1, then these details about The Birch Season 2, including its release date, cast, and plot will hold you over until it debuts.
Warning: Spoilers for The Birch Season 1 follow. The first season of The Birch, which is based on Crypt TV's 2016 short film of the same name, premiered back in the fall of 2019. Each of the series' first three episodes set up what seemed like separate stories, with main teenage characters Evie (Xaria Dotson), Thurston (Dempsey Bryk), and Lanie (Midori Francis) seemingly living unconnected lives.
But fans soon realize this is not the case. Both Evie and Thurston quickly become involved with a bloodthirsty spirit of the woods, known as "The Birch." For Evie, The Birch is a protector from her high school bullies, albeit one who extracts a high price for their services. For Thurston, it's a monster out of nightmares, targeting and murdering his loved ones. As The Birch's body count rises, Thurston and Evie wind up working together to stop it. As for Lanie, her own experience as a teenage mother awakens abilities she never knew she had, and the final episode reveals (gasp) she is The Birch.
Let's run down everything we know about the new season so far: