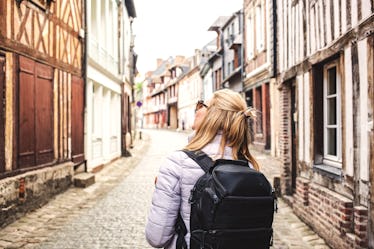 12 Former Study Abroad Students Reveal The Best Weekend Trip They Took In Europe
Shutterstock
Though I'd like to think I've made up for it since then, one thing I wish I did during college is study abroad. In my opinion, traveling is such an important part of personal growth, and being able to do it in college just makes that time of your life even more special. From what I've heard, one of the best parts of studying abroad is all of the weekend getaways you can plan. So, Elite Daily asked 12 former study abroad students to share the best weekend trips in Europe they took while they were in school.
From participating in festivals and celebrations like St. Patrick's Day, Frühlingsfest, and Sitges Carnival, to stories of getting caught in the rain in Ireland and missing a flight to Reykjavik, these former students had some valuable insight to share about their favorite memories while they were studying abroad. In my opinion, they totally did it right. They were able to make the most of the time they lived abroad by bouncing around between countries and taking in all the sights.
Whether you're thinking about studying abroad, or you're already abroad looking for some travel inspo, these weekend trips taken by former students should definitely bump their way to the top of your bucket list.