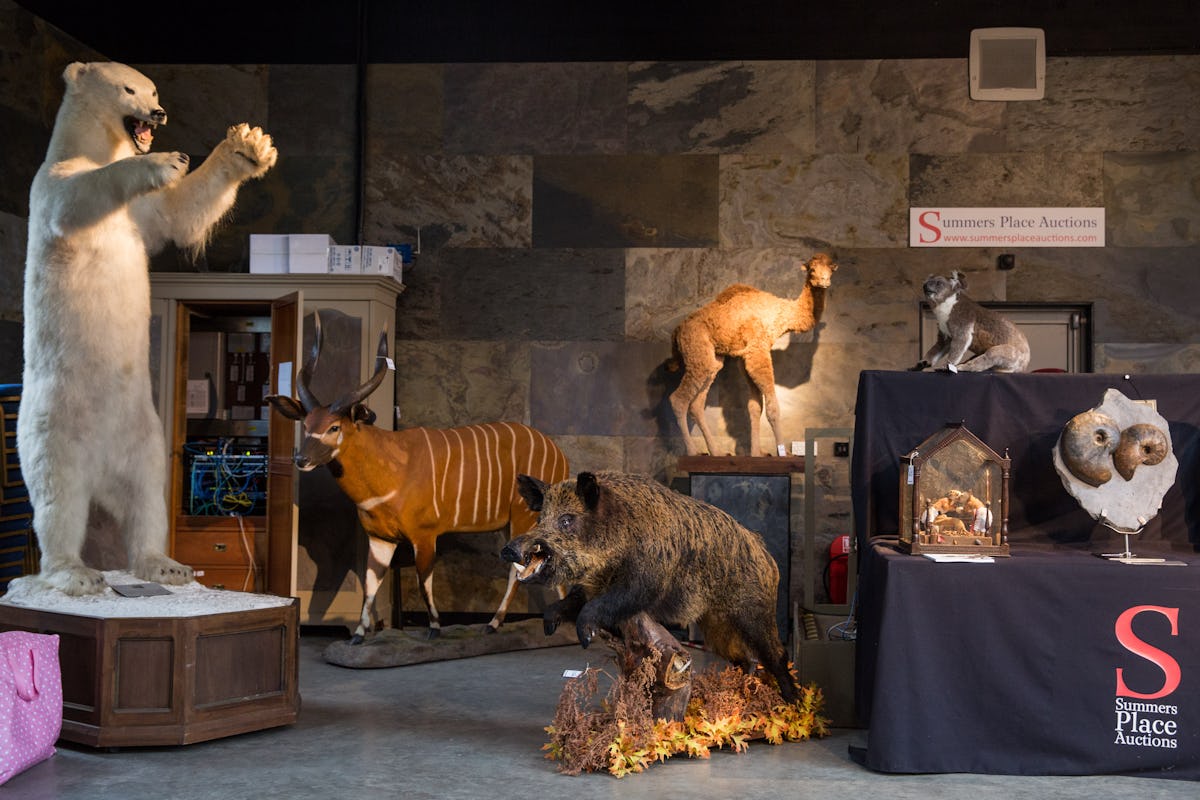 This 'Bachelor' Contestant Is Obsessed With Taxidermy & Her Instagram Proves It
Rob Stothard/Getty Images News/Getty Images
Each season of The Bachelor and The Bachelorette features around 30 contestants fighting for love, while each individual brings a personality to the table. With varying backgrounds, values, and interests, there are often a few contestants whose interests stray slightly away from the norm (i.e. Adam and his doll, from Rachel's season!) For this upcoming season, with Arie Luyendyk Jr.'s contestants just recently announced, fans are particularly curious about Kendall from 'The Bachelor,' whose obsession is apparently taxidermy.
We were given initial insight into Kendall Long's passion for taxidermy upon looking at her bio page on ABC's website. One of the questions asks about the most romantic gift she's ever received, and her answer was — well — probably just a little bit different from yours or mine. Long told ABC,
My ex gave me an alligator hand holding an iron heart in a jar! I collect taxidermy so it was sweet to me.
My response probably would have been a lovely piece of handmade jewelry or a really nice picnic basket, but I suppose an authentic alligator hand is pretty romantic. But only if your partner knows for sure that preserving animals is "your thing." If not, it might be a little creepy.
It appears that Long really loves animals, however, based on a following question: What are the top three things on your bucket list? Long responded:
Visit Japan and go to a Hedgehog café, go scuba diving by a shipwreck, hang out with pigs in the Bahamas.
So clearly Long loves animals, dead or alive. But if you're still not quite convinced that Long also really, really loves taxidermy, it's probably time that you took a gander at her Instagram page. It's mostly cute and fun, she has a nice quote and a few emojis in her bio... and she also sometimes posts about her passion for taxidermy.
We initially thought this was merely an adorable photo of Long holding a small duck. But, if you scroll down to the caption, you might notice the tell-all hashtag: #taxidermy. This is not, in fact, a live duck. It appears to actually be stuffed. Oh well... here's to hoping it lived a long, fulfilling life, right?
If you thought the stuffed duck was maybe just a one-time thing, it totally wasn't. Here is another photo of Long, holding a seal, which is more obviously dead. And, based on her caption, it looks like she may have bought the stuffed seal. She said,
I gots a seal taxidermy! Now taking name recommendations
How much taxidermy does Long already own? Does she ever hunt for her own stuffed animals, or does she even partake in the taxidermy process? Why does she love taxidermy so much? We have way too many questions about Long's passion for stuffed animals, and unfortunately, we probably won't be able to find any answers until the start of the season next month.
Aside from taxidermy, it looks like Long also enjoys traveling, pilates, and singing. If you take a look at her YouTube page, she plays a wide variety of covers of popular songs, as well as her own original songs. Other videos of hers are work-related, including an interview with the popular comedian, Fluffy, but none of her library appears to focus on her passion for taxidermy.
So even though taxidermy may or may not be a passion of yours or mine, some people like it, and it definitely separates Long's personality from the crowd. And that's what the The Bachelor's casting directors seem to look for: People with different personalities and unique interests, which make way for a really, really interesting season.