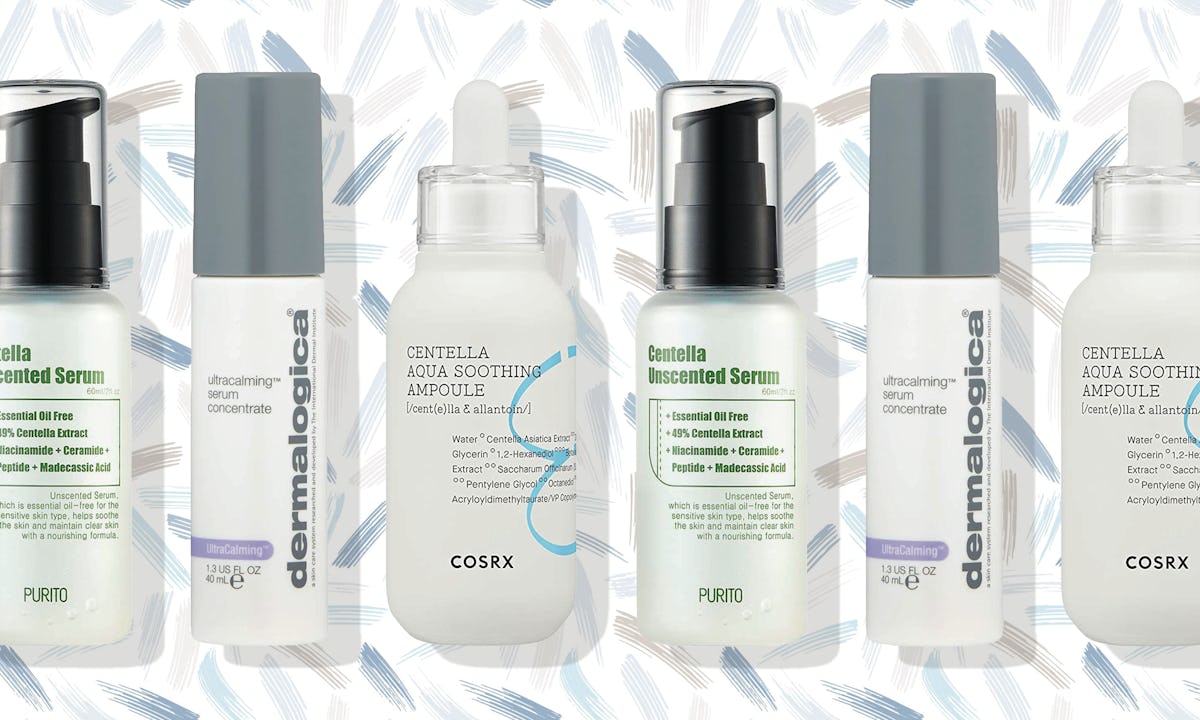 Got Redness-Prone Skin? These Soothing Serums Can Help Both Immediately AND Over Time
Elite Daily/Amazon
If you're prone to redness or have a condition like rosacea, there are no shortage of phenomena that can trigger a reaction. Hidden irritants in your skin care or makeup, drinking wine, getting your eyebrows waxed, a change in temperature, doing something mortifying in a public forum — all fair game for reactive skin. Take a defensive stance against sudden reactions with one of the best serums for redness. These highly concentrated formulas contain a combination of anti-inflammatory, hydrating, and strengthening ingredients, which work together to tame bouts of redness as they occur, and help your skin defend itself from future flareups.
When you're shopping for anti-redness serums — or any kind of skin care product that's suitable for reactive skin, for that matter — it's useful to know which ingredients are beneficial for skin like yours. For instance: Niacinamide, aloe, centella asiatica, oat kernel extract, green tea leaf, and zinc are all useful for cooling angry skin ASAP, while allantoin, madecassoside, glycerin, ceramides, certain plant oils, and hyaluronic acid can all help nourish dry, irritated skin both immediately and over time. Importantly, too, your serum should include ingredients that fortify your skin's natural protective barrier (like peptides, antioxidants, and proteins), since it's likely experienced some damage from frequent flareups.
Just as important as what's in redness serums is what's not. So avoid things like fragrances, dyes, preservatives, alcohols, and other common additives that can irritate sensitive skin.
Even easier: Take your pick among the best serums for redness, listed ahead.
We only recommend products we love and that we think you will, too. We may receive a portion of sales from products purchased from this article, which was written by our Commerce team.