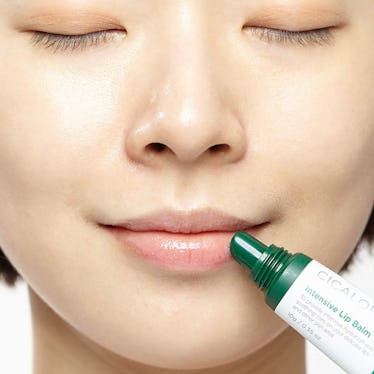 These Innovative Korean Lip Balms Will Put Your Basic Old Tube To Shame
The genius of Korean beauty isn't just limited to skin care — it applies to lip care, too. From overnight lip masks to two-tone tints and some adorably packaged balms, Korean lip care products put our basic old tubes of Chapstick to shame. Ahead, discover five of the best Korean lip balms to try now.
But before you slather on one of these innovative balms, take a leaf out of the Korean beauty handbook and try exfoliating your lips first. The skin on our lips is treated just as harshly as the skin on our face, after all — especially when daily lipstick application is involved. Think of this as your new lip care regimen: slough off dead skin with one of the best lip exfoliators, then proceed to apply a moisturizing balm or, even better, a more nourishing overnight lip mask. Not only will your lips be pillow-soft, but your pout will look much smoother when coated with lipstick.
And here's another tip: if you have particularly chapped lips and haven't been having much luck with basic balms, try using an overnight lip mask instead. Despite their name, they can be used during the daytime, too: just think of them as a more heavy-duty balm.
Achieve a smoother, softer pout with these five Korean lip treatments, below.