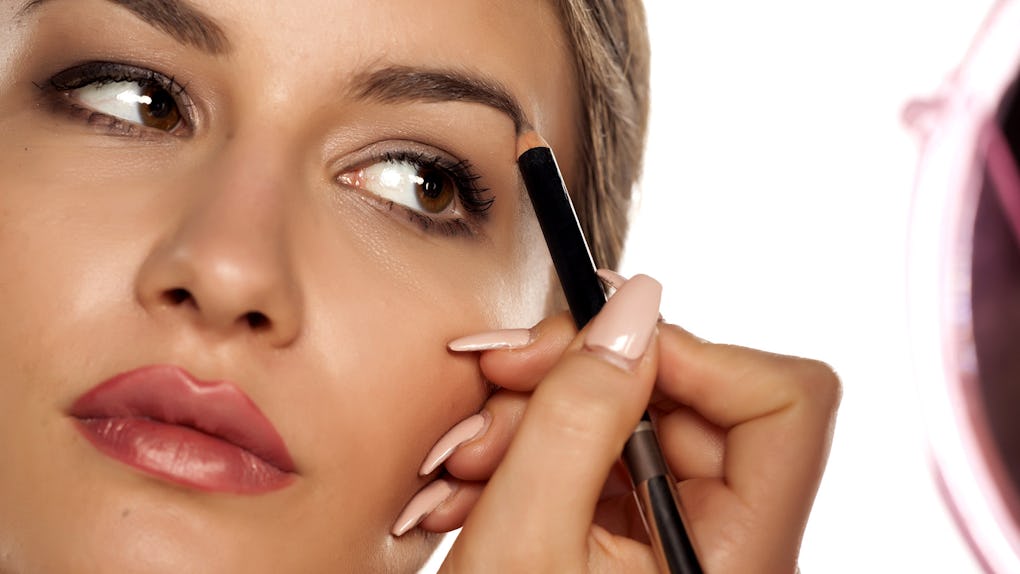 vladimirfloyd/Fotolia
The 5 Best Waterproof Eyebrow Pencils
Filling in (or drawing on) your brows, symmetrically, takes a lot of effort. So naturally, the last thing you want when exposed to moisture — whether that's water or sweat — is for them to smudge or wear off. If you keep one of the best waterproof eyebrow pencils in your makeup kit, however, you'll never run into this problem again.
There are a few things to remember when buying a waterproof eyebrow pencil, though. First of all, it's a good idea to find a pencil that has a little spoolie on the end. Those are helpful, because it will help distribute the pigment over the hairs in a more natural way. If you apply too much, just brush the spoolie up through the hairs to diffuse the color. It'll also help them look more full and allow you to shape them however you like.
It's also a good idea to have a little makeup remover on-hand in case you mess anything up. Since waterproof makeup sets pretty solidly, you'll have to move fast to erase any errant lines. Grab some micellar water and dip a Q-tip in it to help erase any pigment that winds up on your skin.
Got all that? Great. Ahead, we've rounded up the best waterproof eyebrow pencils, so sweat doesn't stand a chance.