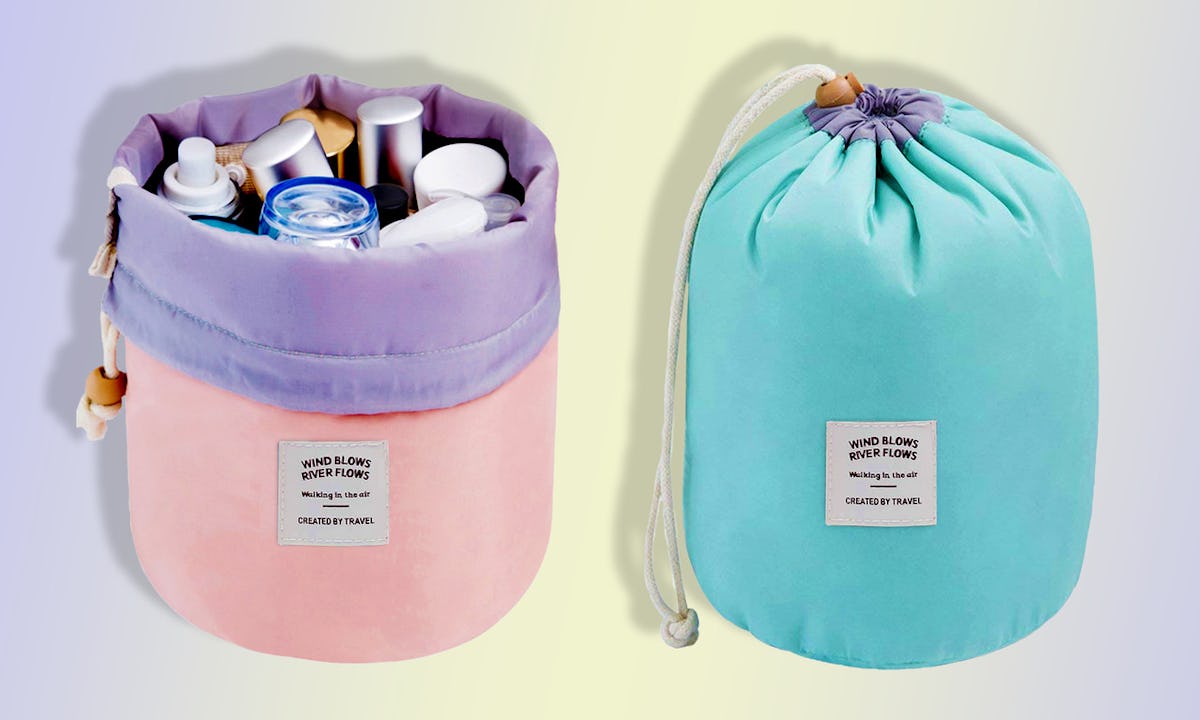 5 Of The Best Toiletry Kits For Travel, From Train Cases To Hanging Bags
Amazon/Bustle
It doesn't seem like there can be all that much difference between toiletry kits, right? They're something you pull out when you're headed on a trip, toss all of your products into, and pray to god don't leak. How different can these little bags actually be? Well, the truth is that toiletry kits vary drastically, depending on what you're looking for. So if you're in the market for a new one, it's high time you were introduced to the best toiletry kits for travel.
Finding the toiletry kit that's best for you depends on two things: your travel style and your personal preferences. If you're highly organized and care most about easy access, go with a hanging option. If your toiletries tend to leak all over the place, you should definitely invest in something waterproof. Then, there are varying sizes, depending on whether you typically bring along TSA-friendly bottles or lug around full-sized products. Some options come with extras, like removable pouches, while others are much more basic. And below, you'll even find a pre-stocked kit from a cult-favorite Japanese beauty brand.
Ahead, find five of the best toiletry bags for travel. Packing may not be the most enjoyable part of a trip, but these kits make the process that much more streamlined.