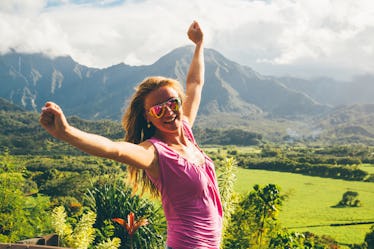 The 5 Best Places To Live In The U.S. If You Love The Outdoors & Want A Change
There's something about experiencing the great outdoors that can turn your entire day around. A stunning sunrise can be the perfect start to any day, and a beautiful sunset can be the cherry topping to a great afternoon. A jaw-dropping landscape can make you appreciate life in its purest form, and that's why there's nothing greater than getting outdoors. Some destinations have dreamy beaches or awe-inspiring mountains that make it easy to see nature at its finest. It's one thing to travel to these destinations, and it's another thing to live there. Check out the best places to live in the U.S. if you love the outdoors.
There's no denying that your environment can have an impact on your mood and attitude, so why not live in a place that's easy to love? Imagine being steps away from the beach or a bike ride away from a national park. You'd be able to start every morning with a walk around the nearest lake or end every workday on the slopes. You'd have daily opportunities to immerse yourself in the great outdoors, and what's better than that?
If you love nature, then there are certain destinations that would make the perfect home for you. Your next adventure would be constantly be waiting for you around the corner, and that sounds like the ultimate goal.