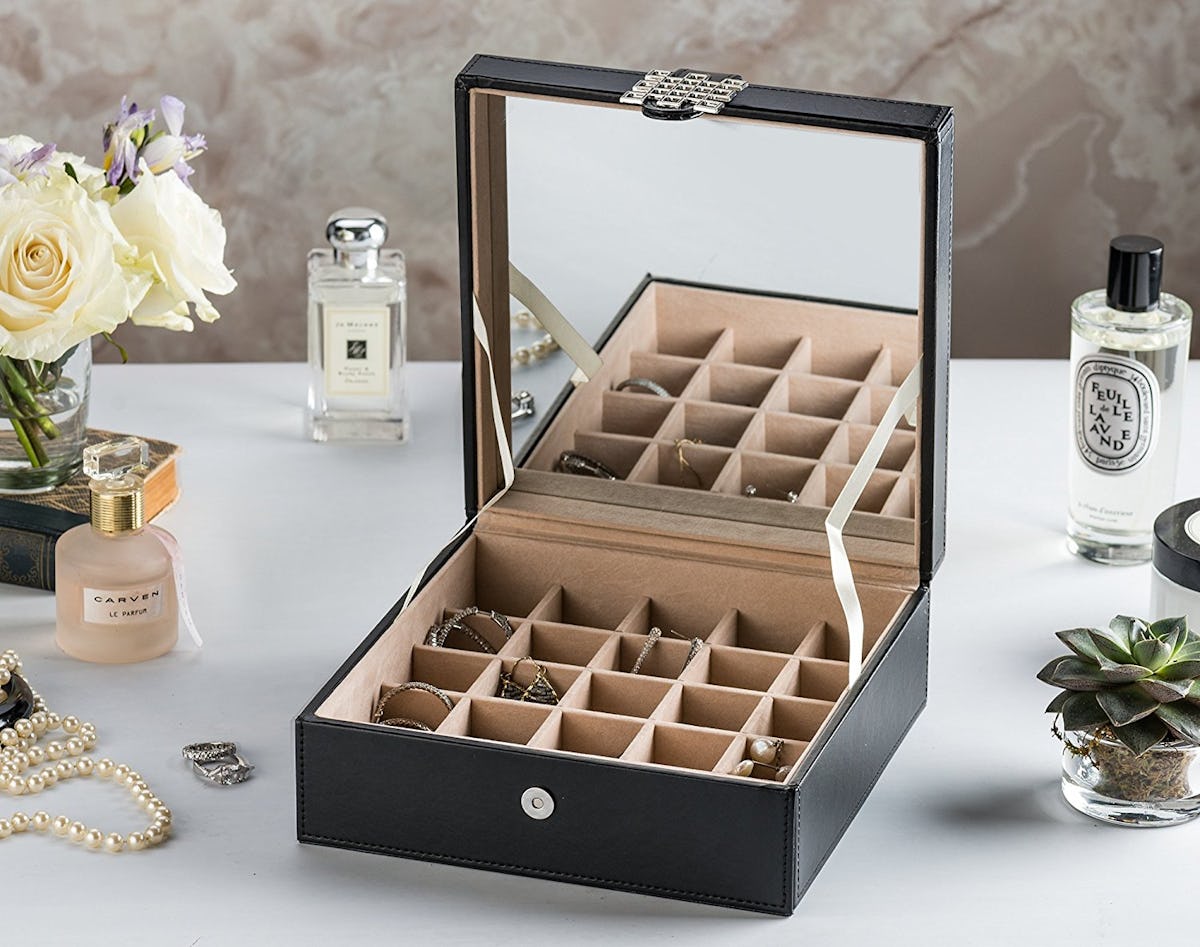 Get Your Jewelry Together With These Game-Changing Organizers On Amazon
Next time you find yourself attempting to untangle your favorite necklace or find a pair of matching earrings, you'll wish you invested in one of the best jewelry organizers for some much-needed organization a little sooner.
A Guide To Finding The Right Jewelry Organizer:
There are a number of different options out there, so first consider the type of jewelry you wear most often. If you have a lot of necklaces or bracelets, you'll want to go with a standing organizer, or one with hooks, to prevent tangling. Maybe you're a fan of earrings and rings — in this case, opt for a jewelry box that offers compartments (i.e., slotted ring cushions or earring holes) for storing smaller pieces. You'll also want to think about your available space. Wall-mounted or hanging organizers are great for tight quarters; whereas, a free-standing organizer works well if you have tabletop space.
Ready to get all your bling in order? I've compiled a list of the best jewelry organizers, featuring varying price points and styles, below. And while most of these aren't portable, you'll find a couple of the best travel jewelry organizers that are compact enough to fold up and stow in your bag.