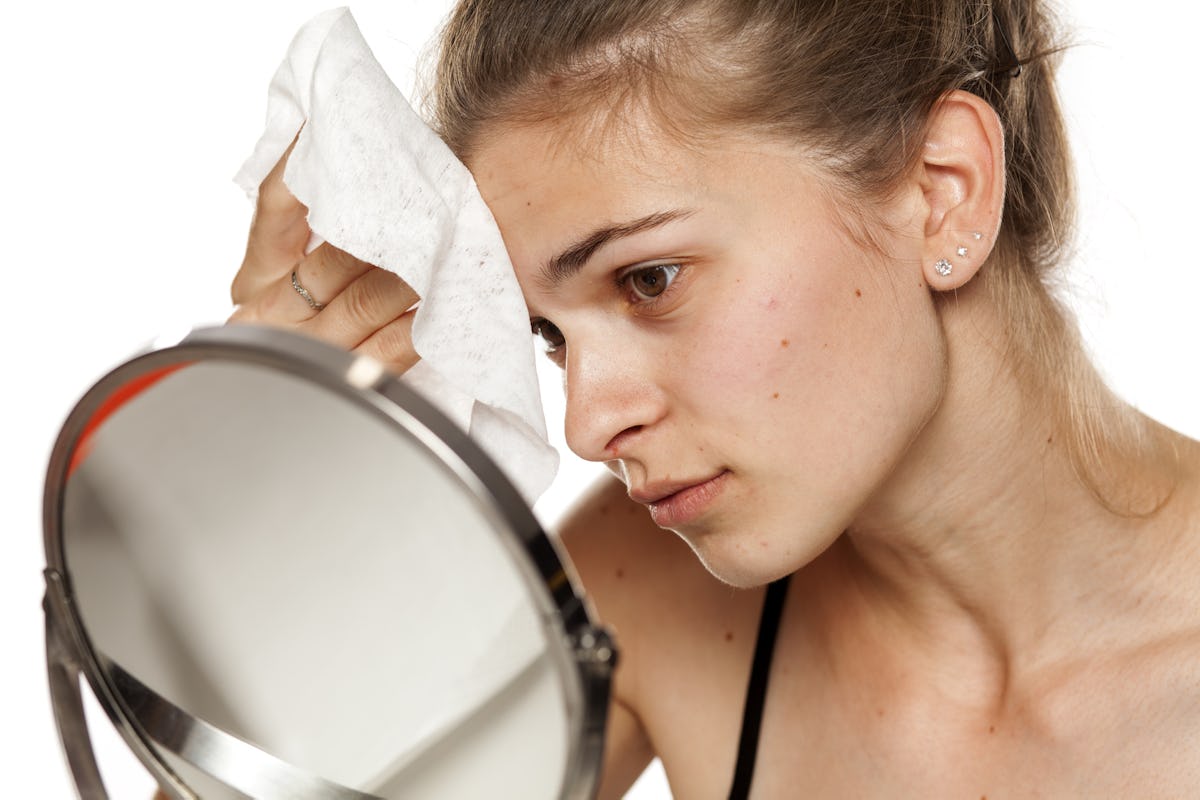 5 Awesome Face Wipes That Are Safe To Use On Acne-Prone Skin
Even the most dedicated to their skin care routines turn to a makeup wipe from time-to-time. And while those with non-reactive skin types can reach for just about any type of wipe to remove makeup, the best face wipes for acne-prone skin are a bit harder to come by. But once you know what to look for, you'll find that there are still plenty of options out there.
Like with face wash, oily and acne-prone skin types want to look for specific ingredients in their face wipes that can help prevent breakouts and reduce oil production. A BHA, like salicylic acid, is a common acne-fighting ingredient that works to exfoliate skin and cut through the oil that clogs pores. Salicylic acid is also anti-inflammatory and antibacterial, so it helps eliminate acne-causing bacteria — though because it's on the gentler side, it's less likely to leave your face red and irritated. Astringents, like witch hazel and grapefruit extract, are other helpful ingredients, as they act to reduce the visibility of pores by causing the tissue to constrict. They can also reduce the appearance of oily skin, as can the ingredient zinc, which regulates sebum production.
Of course, it's also important to stress that using face wipes alone shouldn't become a nightly habit (although feel free to go ahead and use one as the first step of your cleansing routine to get a head start on removing makeup). While face wipes certainly help to get rid of makeup, dirt, and oil, they're definitely not as effective as washing your face with a cleanser for oily and acne-prone skin types. Plus, if you're not completely removing all of the makeup and grime that builds up on your skin throughout the day, it can cause even more breakouts in the long run.
Ahead, you'll find five of the best face wipes for acne-prone skin that are perfect for traveling, a post-gym refresh, or even those occasional lazy nights when washing your face seems like a monumental task.