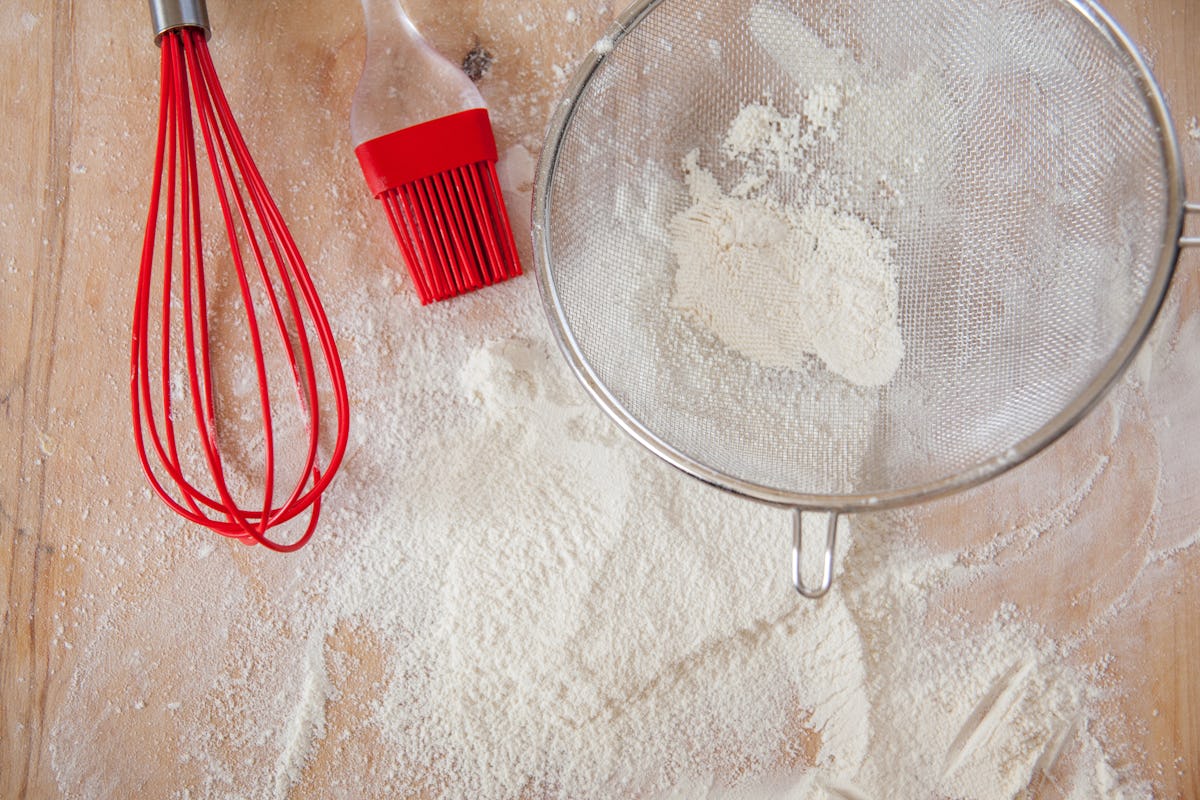 These Silicone Whisks Are Safe On Nonstick Pans— & They're A Must For Every Kitchen
Shutterstock
For achieving smooth, velvety sauces while preserving nonstick and glazed enamel cookware, you need one of the best silicone whisks. While there are many whisk types, a balloon whisk is the most versatile, and a flat whisk runs a close second. French whisks (also known as sauce whisks) are another popular option and feature a denser configuration of wires, but they're not widely available in silicone.
Whisk Types
A balloon whisk is considered the classic that does it all, and you probably have a beat-up metal version in your drawer right now. It fits into just about any bowl or pot and has the most whisking efficiency due to its sturdier structure. Use it for eggs, batters, and just about everything else; a space-saving flat whisk is more effective for scraping fond from the bottom of a skillet for more flavorful roux and pan sauces. And it makes a great pinch-hitter for lifting items like poached eggs out of boiling water.
Handles
You'll want a handle, with a comfortable grip, that's long enough to keep your fingers a safe distance away from the stove and won't sink into the bowl when you turn your back — a total length of around 10 to 12 inches is ideal.
Loop Design
The whisk loops themselves need to be firm yet flexible so they can push through batters. Silicone whisks will naturally not be as firm as a metal option; you can get the next best thing by choosing a metal whisk coated in silicone. The number of loops and how they're spaced will impact how efficiently your whisk functions, too. The best balloon whisks have at least eight loops and a good flat whisk will feature half as many — both with ample space between them in staggered heights at the tip, for increasing the amount of air that's whipped in, which ultimately results in a better blend with less effort.
From kitchen classics to ideal sets for stocking up — these are the best silicone whisks for every level of skill.
We only recommend products we love and that we think you will, too. We may receive a portion of sales from products purchased from this article, which was written by our Commerce team.