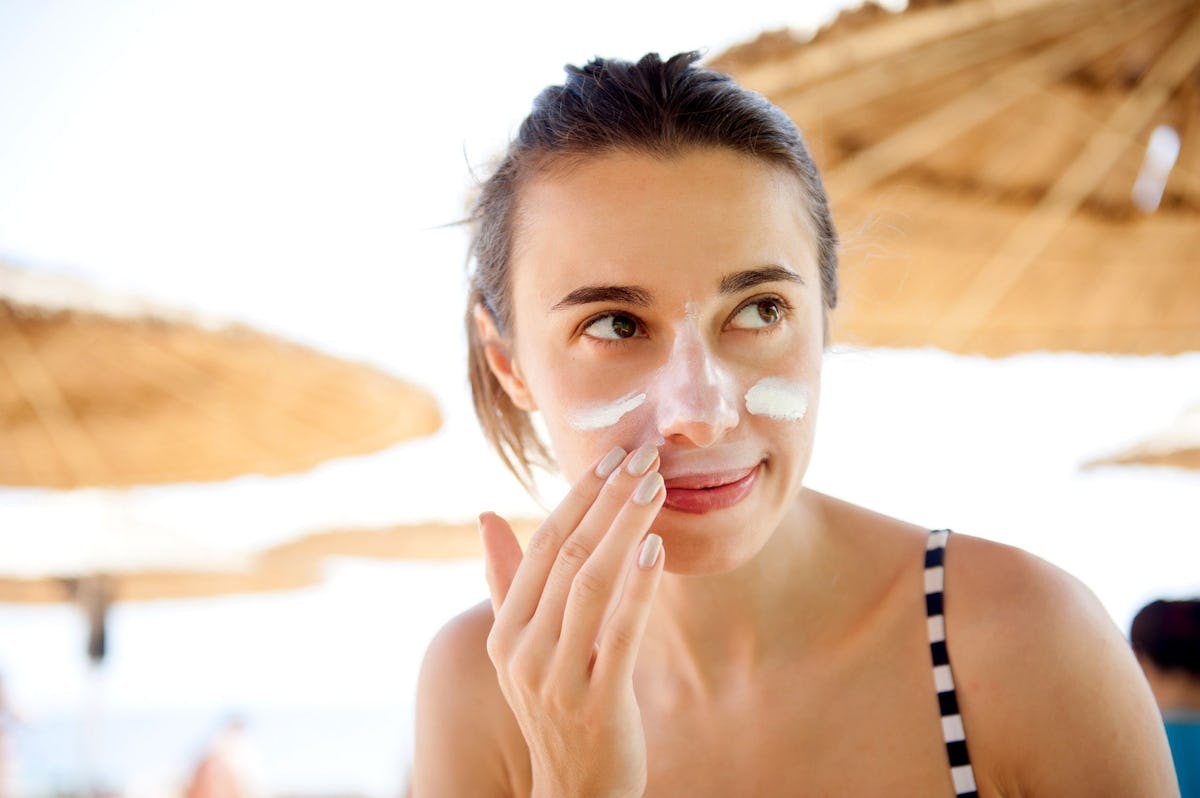 If You Have Oily Skin, These Non-Greasy Face Sunscreens Will Be Your New BFFs
Sunscreen is the most important step in your skin care routine no matter what time of year it is. It protects you from getting burned, which is always a good thing. But its necessity goes further than just keeping you from going red. The sun is the number one cause of skin damage and can cause wrinkles, sun spots, and melanoma if you aren't properly protected. So you need to be wearing this stuff under your makeup every single day — which means you'll probably want to invest in one of the best non-greasy face sunscreens on the market.
These miracle bottles do exist — we promise. And they're especially beneficial if you have acne-prone or oily skin. Non-greasy sunscreens tend to have one of two characteristics. They're either completely oil-free, or they're made from natural ingredients, like zinc oxide. Unlike other sunscreens, these bad boys dry down completely matte, making them the ultimate primer for your makeup.
In fact, that's exactly when you should be applying your sunscreen — after your moisturizer has dried and right before your foundation. This ensures that your skin is getting the ultimate protection (and that the application doesn't muss up your makeup, of course).
So if you're ready to find out what the best non-greasy face sunscreens are, read on. We've rounded up the bottle, tubes, and sticks you need to know about, just ahead.