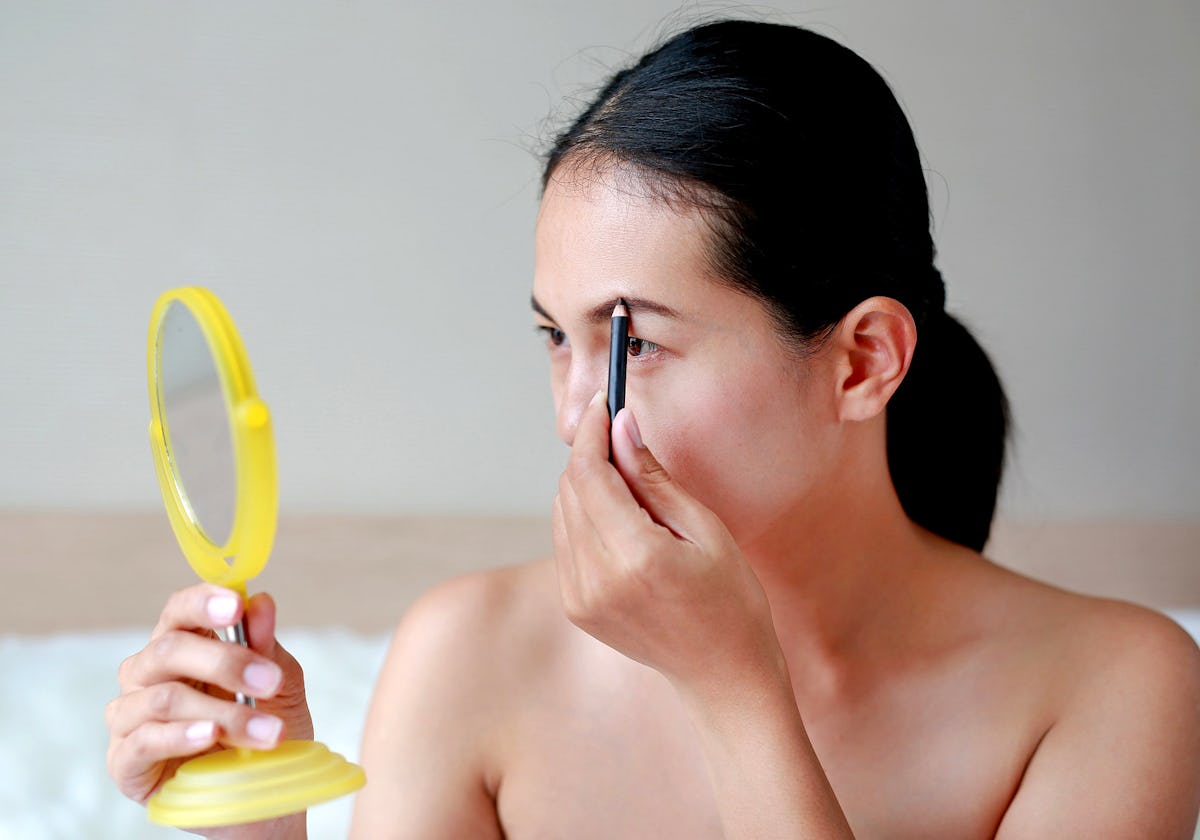 These Top-Rated Eyebrow Pencils Are Especially Great For People With Thin Brows
Whether you over-plucked during your teenage years or have never truly lived up to the bushy eyebrows of your favorite models, there are plenty of reasons to want to enhance your natural brows. That is doubly true now that it seems like full brows are a trend that's sticking around. So you're probably wondering — what are the best eyebrow pencils for thin brows that won't make me look like Charlie Chaplin? Well, there are a few things to keep in mind when on your hunt.
First, it's important to keep your shade in mind. If you're planning on overdrawing your brows, aim for a pencil that's either your exact hair shade or one shade lighter. It's easier for the pigment to blend that way, and if you go too dark, your brows won't look natural.
It's also important to keep the shape of the pen or pencil's tip in mind. Aim for something on the thinner side or something that has a precision tip. Again, if you're actually overdrawing your brows, a thinner tip will provide a more natural look, as the thin strokes will more closely mimic hair. Remember: slow and stead wins the race. Small, short strokes will provide a better result than long, thick strokes.
Ahead, find the four of the best eyebrow pencils that'll give you the full, bold brows of your dreams.