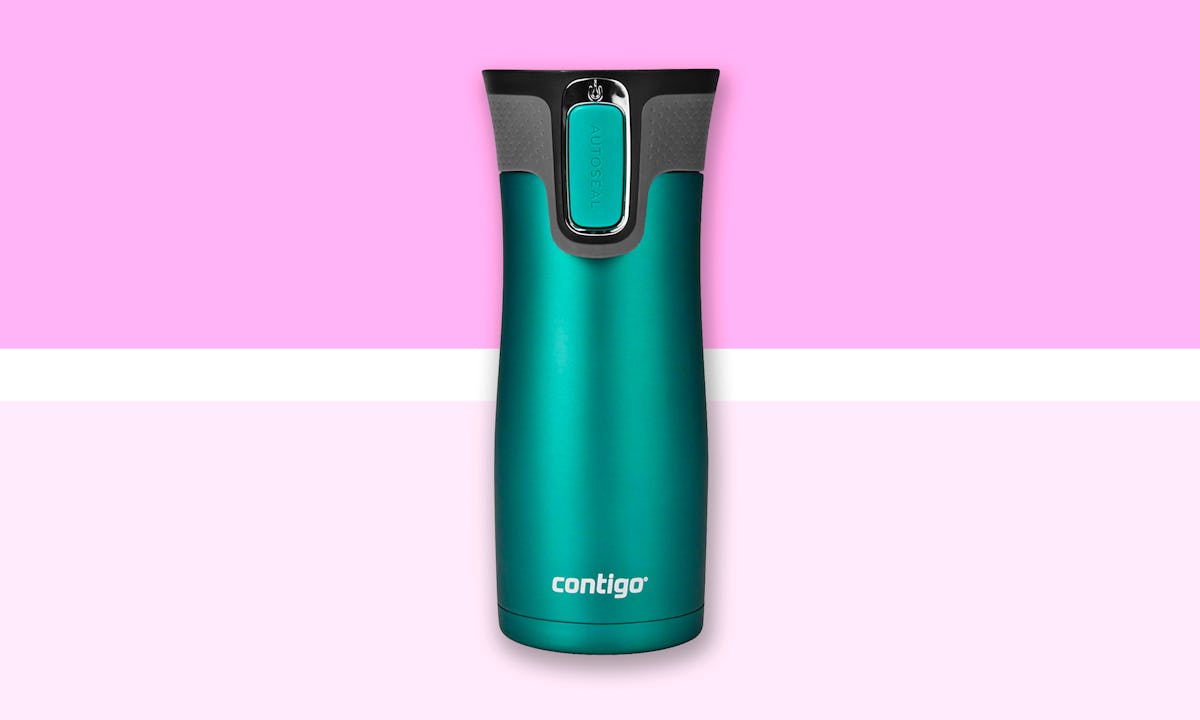 These Travel Mugs Keep Coffee Hot All Day, And Yes, You Need One
Having a steaming hot drink on-hand can make mornings feel a little more bearable, but buying a $5 coffee every day quickly adds up. Luckily, if you know where to find the travel mugs that keep coffee hot the longest, you can have the best of both worlds — a much healthier bank account and a cup of joe that stays hot for hours.
When choosing a travel mug that will keep your coffee hot all throughout the morning (and even into the afternoon), you'll want to look for two main features. First, make sure your mug features vacuum-insulation technology. This basically means the air is removed between the metal layers of your mug, so your coffee can't transfer heat to any cooler air surrounding it. The other key feature has to do with the lid of your mug. Ideally, you'll want an automatic lid-locking system that can close in-between sips at the touch of a button. With this design, not only will your coffee be easy to sip on-the-go, but it will also stay hotter for longer.
There's also something you can do on your own to prolong that steaming hot temperature: before pouring the coffee, quickly rinse your travel mug in hot water. This will warm the entire bottle and prevent the coffee from transferring too much heat, and thus, cooling the coffee down.
Below, you'll find a list of the best travel mugs to keep coffee hot from early morning until that afternoon slump and beyond.