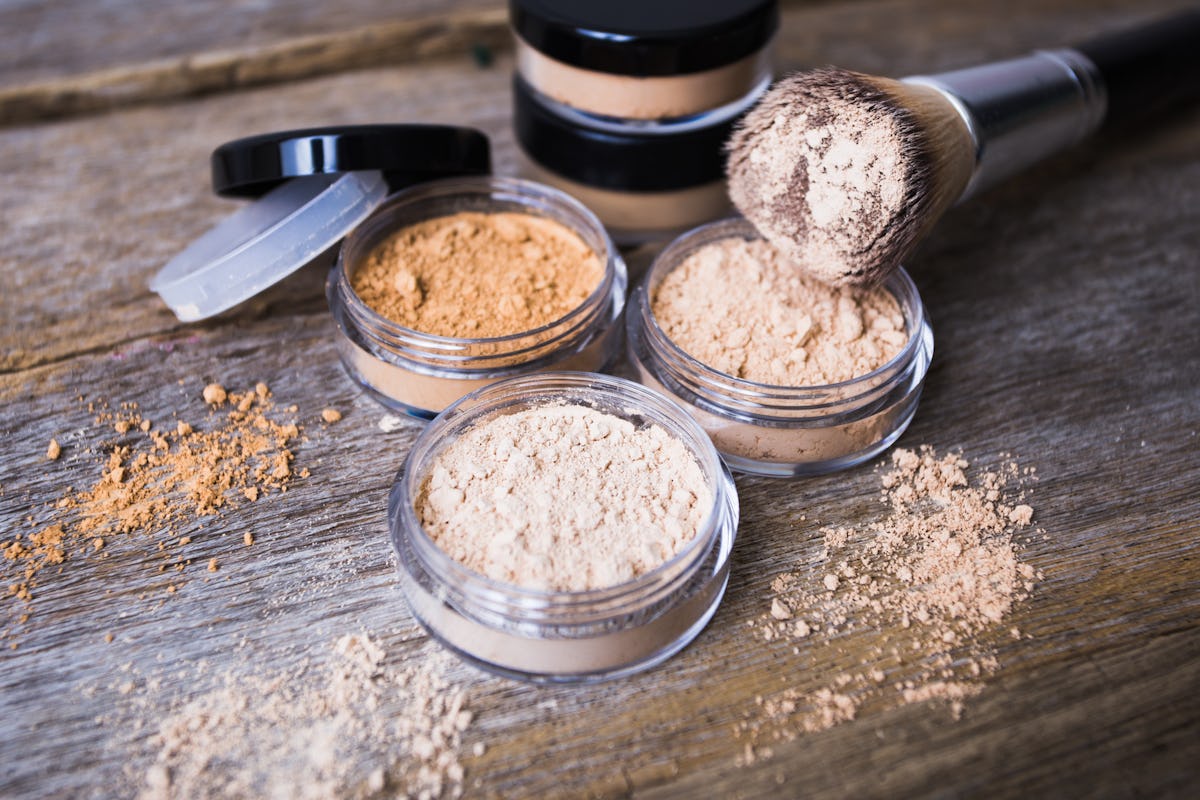 If You Have Oily Skin, Give One Of These Loose Powder Foundations A Try
If you're someone with oily skin, finding a foundation that works for you can be a lesson in patience. Most liquid formulas turn into a swampy mess by the end of the day — no matter how oil-free they are. Powder foundations, on the other hand, tend to work out better, since they sop up oil and mattify the skin. And if you're a fan of loose powder over pressed, then you're probably wondering what the best loose powder foundations on the market are.
Loose powder versus pressed powder really just comes down to a matter of preference. But loose powders do tend to be a bit better if you're someone who likes to have control over the amount of powder you're patting on. Since it's loose, you can pick up as much or as little as possible with your brush. Pressed powders, on the other hand, tend to deposit the same amount of powder every time you swipe your brush into the pan. Loose powders are also helpful for covering up blemishes and zits. Since you can pick up just a touch of powder at a time, you can easily pat it over any inflammation, concealing your pimple instantly.
Ready to check out the best loose powder foundations on the market? I've rounded up the top-rated, most well-reviewed options, below. They're perfect for whatever you're looking for — especially if that's flawless foundation.