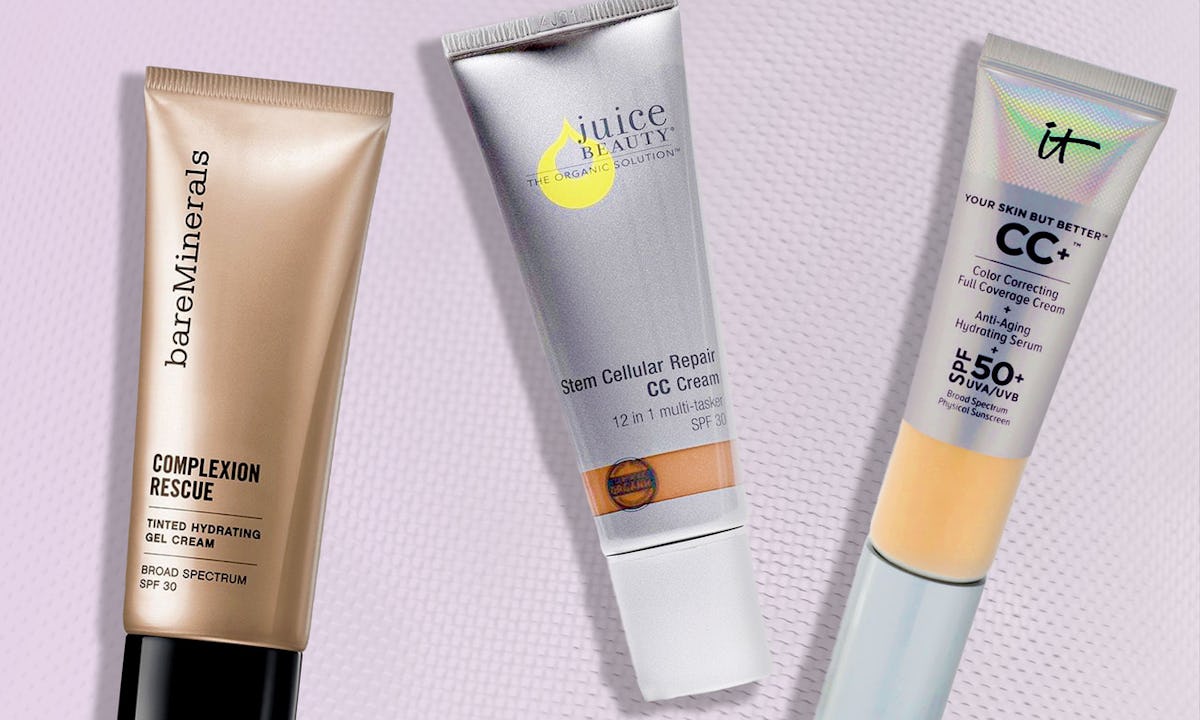 Fight Cold Weather-Induced Dry Skin With These Gorgeous, Moisturizing CC Creams
Amazon/Bustle
For folks with dry skin, CC creams are an amazing alternative to foundation because, in addition to concealing discoloration and providing skin with a healthy wash of color, they also harness the power of a moisturizer and primer. But with so many options on the market to choose from, how are you supposed to differentiate the actual best CC creams for dry skin from the rest?
The easiest way to choose the most nourishing CC cream for your dry skin is by looking at the ingredients list. Keep an eye out for peptides, which help reconstruct your skin's lipid layer and therefore prevent it from losing moisture. You also might want a formula with antioxidants, which perform a similar function for the skin. Collagen is always a plus since it helps with plumpness and elasticity; this is also what will make your dry face feel less tight. And of course, hydrating ingredients — like glycerin, a humectant that draws moisture from the air into the skin, or hyaluronic acid, which is known for its ability to hold 1,000 times its weight in water — will be especially beneficial.
Of course, no matter what your skin type is — whether it's bone dry or very oily — it's essential that you're using a product with SPF to protect against sun damage. Luckily, every product on this list contains an SPF of at least 30, which is the recommended amount by the American Academy of Dermatologists.