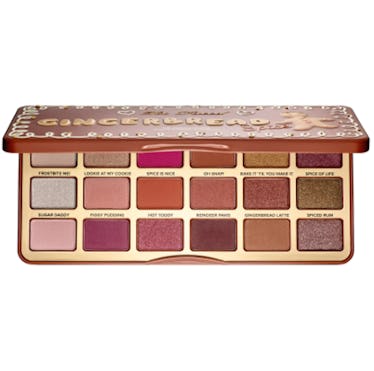 These 15 Eyeshadow Palettes Under $50 From Sephora Should Be On Your Holiday Wishlist ASAP
With the holiday season right around the corner, there are about to be plenty of reasons to hit up Sephora. Have a makeup-loving bestie that you need to get a gift for? Stop in at Sephora. Want to rock a sparkly smokey eye for that holiday party but need a new palette? Head over to Sephora.com. But with thousands of products scattered across countless aisles and shelves, stepping into your local Sephora can seem like a beauty-lover's wonderland for some, but for others, it can become a bit overwhelming — and not to mention, expensive. If you're on a budget but don't have a game-plan, you'll probably end up spending your hard-earned cash on products you don't absolutely love. But fear not, because I've rounded up the best eyeshadow palettes from Sephora under $50 — palettes that make for the perfect holiday gift for a family member, friend, or yourself.
From super elaborate palettes with dozens of shades, to palettes that contain nothing but glittery hues, to the palette that will become the neutral-lover's new go-to, the following 15 palettes are the perfect starting point for any Sephora shopper that is looking for a new eyeshadow palette at an affordable price.
Read on for the best eyeshadows that you can purchase both in-store and online at Sephora without draining your bank account.