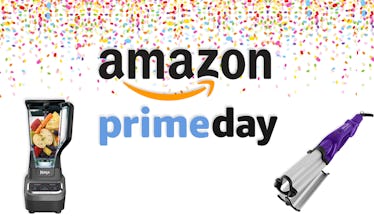 The 101 Sickest Amazon Prime Day Deals (Up To 80% Off & Selling Out Fast)
Amazon's Prime Day's piping hot sales are live now through Tuesday, July 17 — but there's lots to sift through. Literally thousands of products are on sale (up to 80 percent off!) across all kinds categories. Lucky for you, our editors are hand-picking the best, most gotta-have items in real time. Read on to shop the prices that make a Prime membership totally worth it — and add them to your cart ASAP, because some of them are only available for a limited time and are sure to sell out.
Click here to shop Prime Day deals up to 80% off on Amazon now.