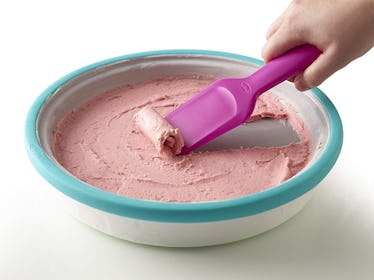 The 100 Best Things On Amazon With 2-Day Shipping
Amazon
Holidays, birthdays, and other special occasions that require gift-giving can be a nightmare for procrastinators. Once you get around to actually shopping for a gift, you realize that — uh-oh — it'll take a week for that gift to arrive. Luckily, that's not the case with all these gifts on Amazon that are guaranteed to be on your doorstep within two days.
Even better — you won't have to sacrifice quality for the convenience of getting any of these gifts on time. After all, I'm sure most of us have had the experience of running out to the mall only to walk away with a gift we felt unsure about because our options were limited to whatever was left on the shelves at the stores we were able to hit up before closing.
Speaking of options, you'll find plenty here for everyone on your list. We have gift ideas for tea, coffee, and wine connoisseurs, beauty aficionados, frequent flyers, aspiring chefs, electronics enthusiasts, and lovers of the great outdoors.
And while a few of the items listed are a splurge, most of them are budget-friendly, which means you don't have to worry about spending too much just because you, well, procrastinated.