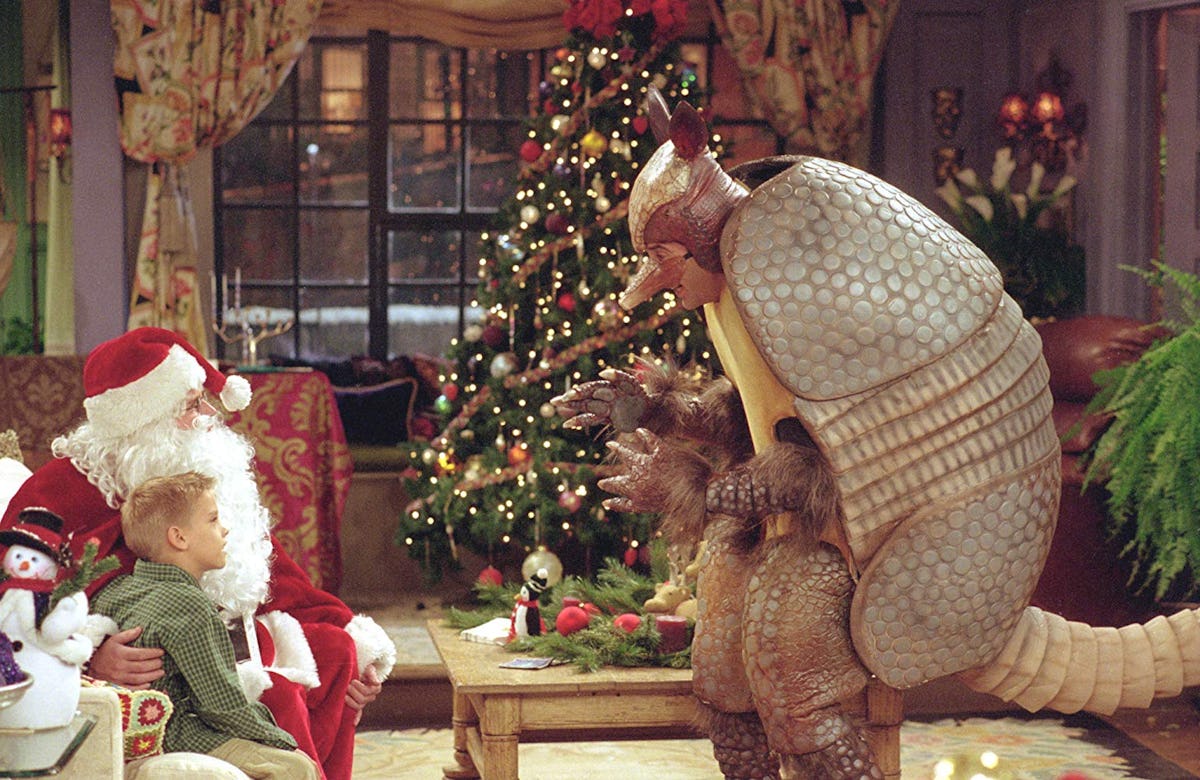 The 10 Best TV Christmas Episodes To Get You In The Holiday Spirit
NBC
Let's be honest — the Christmas season is ridiculously busy and we never really get enough time to just chill on our own before the holiday haze begins. Time in December is sacred, so when you do have an hour or two to spare, you probably need a dose of Christmas spirit to feel motivated for that office party or caroling with the family. In case you're feeling like a bit of a Scrooge this year, we've narrowed down the 10 best TV Christmas episodes to improve your mood at a dire time.
We can't help it if holiday festivities are draining, so when you can't muster a hearty "ho, ho, ho," try switching on one of these options for a quick Christmas boost. Whether you want to watch an absurd take on a holiday tradition or a heartwarming scene of your favorite characters gathered around the fire, TV's most well-known Christmas episodes are bound to put you in the right mood. If I were you, I'd grab some eggnog, a blanket, and the remote right now.
The selections below come from shows you can easily find on streaming services, but they're obviously only several of a seemingly endless supply of holiday-themed episodes out there. What are some of your seasonal favorites?