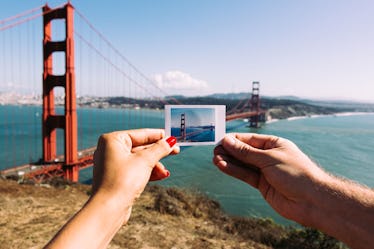 You Can Fly Roundtrip To San Francisco For $98 During Southwest's Fall Flight Sale
It's time to pack your bags and head on out, because Southwest Airlines' fall flight sale has fares that won't break the bank. You can sneak away on the cheap with roundtrip flights starting at just $98. This includes destinations in Northern California like San Francisco and San Jose. Prices like this won't be around for long, so the sooner you book your flight, the better it will be for your wallet.
It's time to make some fall travel plans with your friends. If you've been dreaming of renting a cabin in the mountains or jetting off to watch the leaves change from green to pretty reds, yellows, and oranges, now is the time to make it happen. Southwest Airlines' fall flight sale is valid on travel in starting in mid-September through March 6, 2019, but you'll need to secure your flight details prior to then. You must book your travel no later than Thursday, Sept. 20, according to the Southwest Airlines website. There's still time to make arrangements, but the longer you wait, the less likely you may be to score a deal.
If you live in Las Vegas, you can fly away to Northern California starting at $49 each way. This includes destinations like Long Beach, San Jose, and San Francisco. My personal recommendation is San Francisco. The weather is downright beautiful in October. Plus, you can never see the Golden Gate Bridge too many times. Oh, and wine country is only a hop, skip, and a jump away. If warmer temperatures are more your thing, you can fly from Las Vegas to Los Angeles starting at $59 one way.
Not all of the flights are as cheap as $98 round trip, but there are still other deals to be had. Southwest Airlines' fall flight sale offers more than 1,000 routes for you to choose from, according to Airfare Watchdog. Travel from Atlanta to Boston starts at $69 for a one-way ticket. The sale also includes flights from Austin to Chicago starting at $123 for a one-way ticket. Oh, and if you've ever wanted to check out Niagara Falls, do it now. You can fly from Chicago to Buffalo, New York starting at $94 each way.
Ready to book your flight? There are a few other preconditions to take note of before you click to purchase your tickets. Southwest Airlines requires that you book your flight at least 14 days prior to traveling, according to Southwest Airlines. Oh, and like many good deals, this one is nonrefundable. But that's OK because when roundtrip flights start at $98 (!!!!), you take your chances and have a good time. The sale does include blackout dates around Thanksgiving, Christmas, and New Year's Eve. One tip: Be flexible with your travel dates. That will help you score the most affordable fare that's being offered.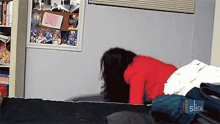 If you're still on the fence about booking, think about it this way. How much does it cost you to fill up your gas tank? Or, how much do you roughly spend on public transit in a given period of time? I spend about $50 every time I fill up my car. These flights are a steal if you ask me. Safe travels!